The Life of Seniors: College Acceptances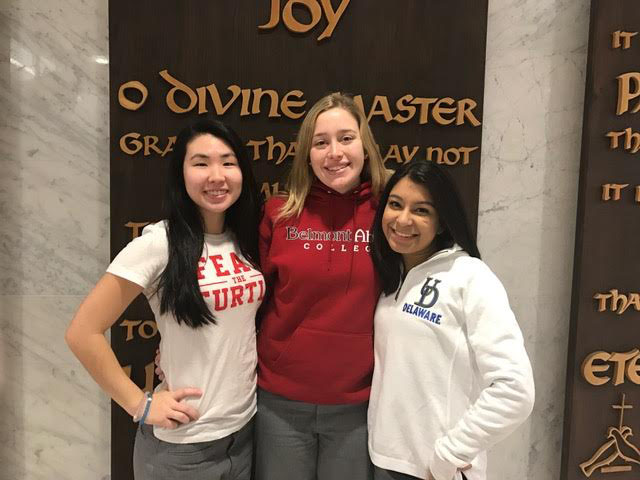 As the school prepares for their second semester of the year, three seniors have already set out their plans for college. Abbey H., Jordan M., and Pia S., each have had their own college search and each of their plans involve another state and different career paths.
Abbey H., has committed to play soccer at Belmont Abbey College in Belmont, North Carolina. "I believed it was the right school for me, as well as the perfect fit for my athletics. It is a small, catholic school right outside of Charlotte that has a great faith aspect and sense of community.", says Abbey. She also comments that at first she was unsure of committing because the school was fairly small. "Once I visited, I fell in love with the community and the people. Everyone was so kind and considerate both on the field and off. I also acquainted with many current students because of sports and the honors program that I can turn to in times of need or confusion," Abbey says. Regarding her choice of major, Abbey hopes to study international business and was ecstatic when she discovered that Belmont Abbey offered an international concentration in their business school. Abbey says one of the reasons she decided to commit there was because "It has a great faith aspect and sense of community."
Jordan M., hopes to attend the University of Maryland in College Park in the fall of 2017. "I fell in love with the school the minute I stepped on the campus. I toured there twice and I just knew that this school was really for me," says Jordan. When asked what she hopes to study, Jordan gave two areas which really interested her. "I hope to study Computer Science and Deaf Studies/American Sign Language. I took Introduction to IT last year and I really enjoyed coding and this year I took Web Page design and decided that this is something I'd like to continue… I have always been interested in ASL since I was in second grade. I thought it was the coolest thing in the world to be able to communicate without speaking," Jordan explains. However Jordan says that she applied to University of Maryland because "People didn't have their earbuds in and their faces glued to their laptops. Everyone was communicating and looked like they were having a good time".
Pia S., a local student, has decided to stay within the state to continue her education. "I wanted to stay in Delaware because my dad works on campus and I've grown up going to campus a lot. It just made me feel like I would be at a second home," says Pia. Pia hopes to study business but also has an interest in science. When asked what aspect she loved about the University of Delaware, Pia says "One aspect that I really liked was how close to home it was, incase I ever need to come home as well as be able to continue school with fellow classmates and get to meet new people." Pia remarks that Padua "…Has prepared me for the major of my choice. I feel that with Padua's work load and having to know how to manage my time, I will be set for college."
About the Contributor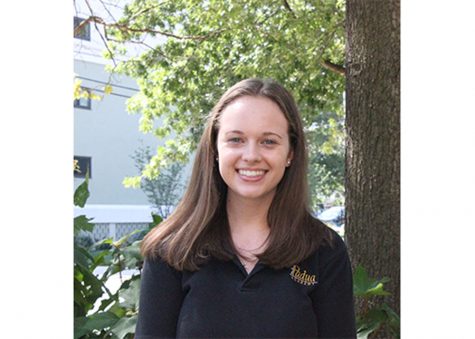 Katie M. '17, Managing Editor
Wherever there is Chinese food and a good laugh, most likely Katie will be there with a camera. With a passion for photography, she is very excited to...