Craft Club
Hang on for a minute...we're trying to find some more stories you might like.
There are many different kinds of clubs at Padua, but one of the most popular is the Craft Club. It's run by Mrs. Hudson, the school librarian, and the members meet about once a month. Mrs. Hudson sends out a survey to all the members a few weeks in advance so the students can choose what they make. On each survey there are about six options from jewelry, decor, and other small crafts that almost anyone can do. There are also two meetings available every month so if you're not able to attend one, you can go to the other. The club meets during flex in the library, and it gives the students a time to relax and get away from the stress of school. When freshman Judi M.'20 was asked about why she joined craft club, she said, "I joined because I thought it would be easy and fun. All of my friends joined and it's something to look forward to at the end of the month."


About the Writer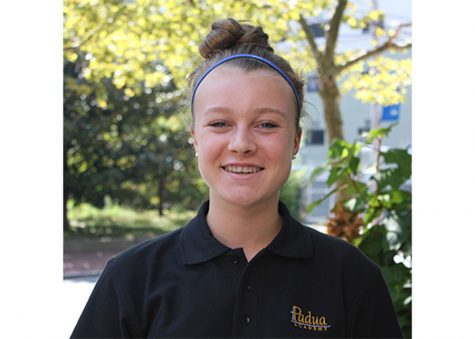 Clare M. '20, Staff
As an incoming freshman this year, Clare M. is looking forward to meeting new people and trying different things. Driven by the motivation to become very well rounded at Padua, Clare has already started off her year with a spot on the volleyball team and hopes to join many clubs throughout the year. Although volleyball...