Padua Students Celebrate the Spooky Season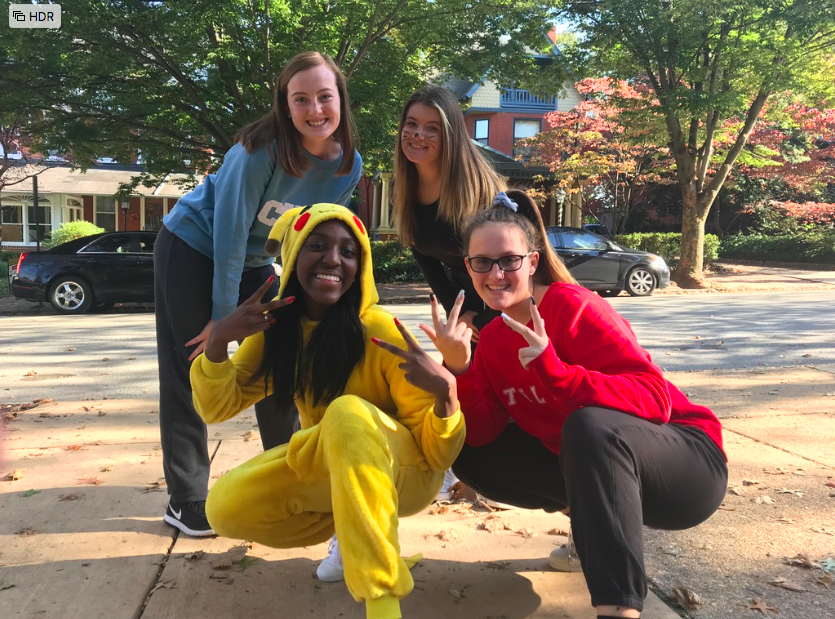 Many Padua students are excited about the Halloween season. To celebrate, students were allowed to dress up in Halloween costumes. "My favorite part of the Halloween Parade was seeing all the incredible group costumes that people had come up with," said Molly Shapiro, sophomore.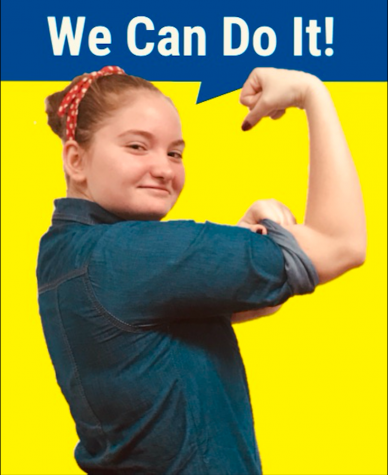 If a student was particularly proud of a costume, they had the option to participate in the costume contest during flex. Both students and teachers had the opportunity to win the best individually dressed or the best group costumes.
Grace Jennings, senior, won third place as Darla from Finding Nemo. Catherine Keane, sophomore, won second place as a Gucci Flipflop, a reference from Danielle Bregoli's song, Gucci Flipflop. Bridget Bellew received the first place as a Transformer. "It was also really cool to be able to compete in the competition and see all of the other competitors' costumes,
Shapiro said. "It was overall a great experience."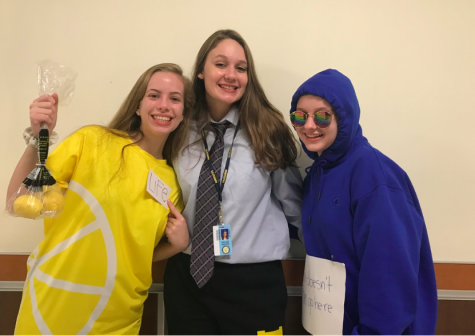 There were many groups that participated in the Halloween Parade. Andy's toys, from the movie "Toy Story", won third place. "Up: won second place in the contest, and "Mamma Mia" won first.
Many teachers got in the Halloween spirit and dressed up as well. Some even competed in the contest. Mrs. Mann dressed up as Viola Swamp from the book series, and she won second place. "Mrs. Mann was my favorite part of the Halloween Parade. It was a really creative idea, and she looked lovely," Kathryn Jennings, a sophomore, said. Mrs. O'Connell won first place as Ms. Frizzle from the TV show "The Magic School Bus".
Coach Lo, Mrs. Kardos, and Mrs. Brown won second place as volleyball coaches. The history department won first place for dressing up as decades, with each teacher representing a different era of style.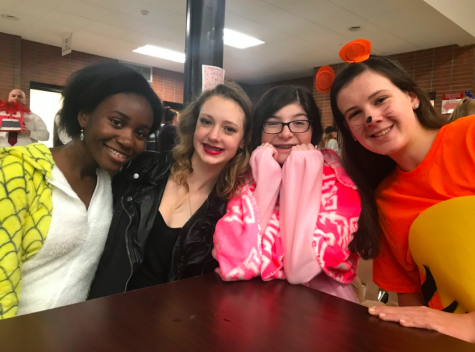 The Student Council executives began planning for the Halloween Parade in June. They created a proposal to get approved by the administration, edited the plan, and finally executing it.
Student Council made many changes to improve the Halloween Parade this year, such as moving the Halloween Parade from the gym into the cafeteria. "We moved the parade to the cafe from the gym to allow for a more functional and fun time for the participants," said Abigail Frank, one of the student council executives. They also added refreshments in the back and surprised Padua with a special performance from the dance team. One of the biggest differences was the categories for winners in the costume contest changed, with more opportunities for students and teachers to win.
About the Contributor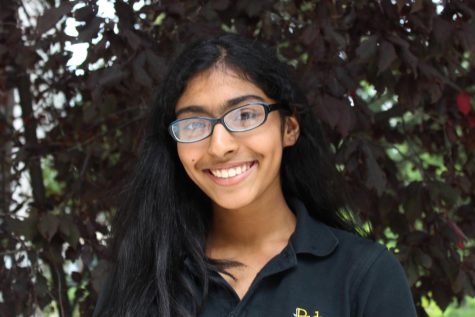 Amanda J. '21, Reporter
Amanda Jose is a very unique sophomore who is excited for the new school year.

At Padua, Amanda's favorite food are the cookies and potatoes. Her food...