Vlogging Culture
The Impact YouTube Has on Our Youth Today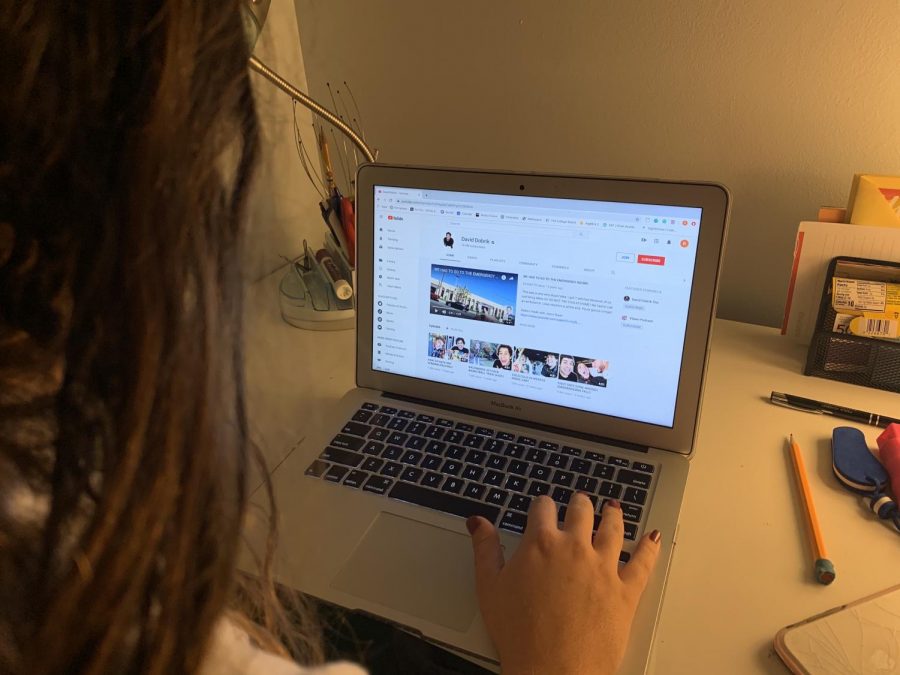 "
I use Youtube as an outlet for my voice and creativity by creating happy videos. I try to make every video interesting and fun and try to spread happiness and kindness in life because I think everyone should have something in their life to make their days better."
— Gonzon
The increase in the use of video technology has allowed for a new era of creativity on the internet. YouTubers like David Dobrik, Shane Dawson, Kian Lawley, JC Caylen, Sarah Baska, Emma Chamberlin, Jenna Marbles, and Josh Peck are taking the YouTube world by storm with their videos online. Within the last decade, "vlogging culture" has become more and more popular among teenagers, young adults, and even families.
Many students at Padua subscribe to Youtubers and watch their videos often. Kamryn Hopewell, a senior at Padua, says, "I watch Youtube every day. I have thought about making a Youtube channel because I enjoyed making videos at one point."
Kayla Gonzon, a senior at Padua, has also taken an interest in YouTube and decided to start a channel of her own. Gonzon says that along with wanting to record and edit videos, she started her channel to share her life with the world and to try to make other people happy.
Before making her own content, Gonzon watched many other YouTubers on the website. She says, "I used to watch Emma Chamberlain's vlogs and videos for inspiration. I also watch people like her and have them as inspiration for videos too."
Gonzon feels that YouTube is a good way for people to display their personalities, the goals of her videos are to reach the people who are watching them. She says that "I use Youtube as an outlet for my voice and creativity by creating happy videos. I try to make every video interesting and fun and try to spread happiness and kindness in life because I think everyone should have something in their life to make their days better."
As a result of this increase of people creating video content, there has also been an increase in wanting to pursue communication jobs in journalism, broadcasting, radio television, or even social media. Hopewell has enrolled in communication classes at Padua, like Basics to Broadcasting and Convergence Media 1 to learn more about creating videos and using the proper technology to do it.
Many people who create videos for their own enjoyment and for websites like YouTube want to take it beyond just a hobby and pursue a career in it. Robin Land, a senior at Padua, started a Youtube channel with Lillian Spych. Land is currently a leader in Padua's "Television and Video Production" program and says that she is considering a career with video production to continue her love for film in the future.
When YouTube was created 14 years ago in 2005, it started out small, but its popularity quickly increased. This rise in popularity has resulted in a fun and meaningful hobby for many teens and adults today, and also an interest in video technology for a future career.
About the Contributor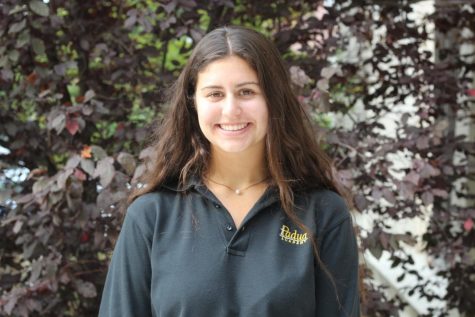 Maria S. '20, Reporter
     Maria was born on the 3rd of April during 2002. Maria was raised in Delaware County, Pennsylvania along with her younger sister, Gina. She works...