The Advocacy Program is a Success!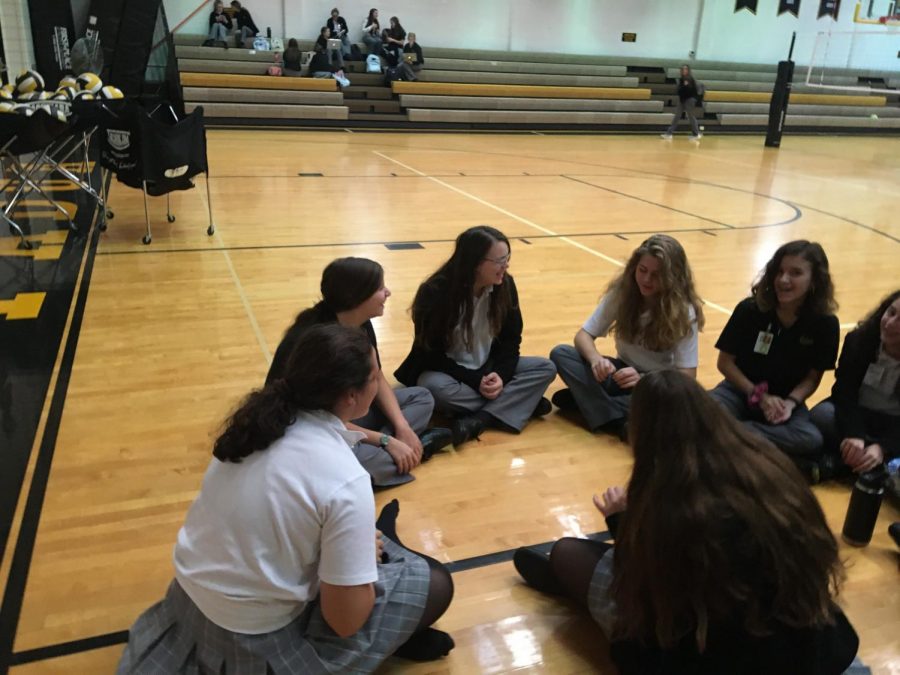 Padua offers many programs, activities, and opportunities that other schools have not offered before. One of these programs that make this school stand out is the Advocacy Program for Success (APS).
APS can resemble guidance but is different because students bond with people in a group environment to improve themselves.
According to the Padua website, APS "empowers students by providing educational experiences rooted in mentorship and self-awareness. APS delivers dynamic lessons through small group and large-scale educational initiatives."
"
"It's fun. Everyone is nice. I get along with everyone,""
— Katie Rolph
Lauren Miller, a freshman enjoys APS sometimes. "My APS is fun. We don't really do anything. We get to eat a lot," she said.
While APS has a clear goal, it can also serve as stress relief and a place to talk. "It's good to get to know people from other grades and talk about stuff," freshman Shannon Grier says.
Similarly, others think of APS as less of an obligation and more as a fun time. Katie Rolph, a senior, enjoys APS. "I like it when we all bring food and we have a party with it."
Overall, APS is a part of school life that most pandas enjoy and look forward to, instead of something they are obligated to be a part of.
"It's fun. Everyone is nice. I get along with everyone," said Rolph.
About the Contributor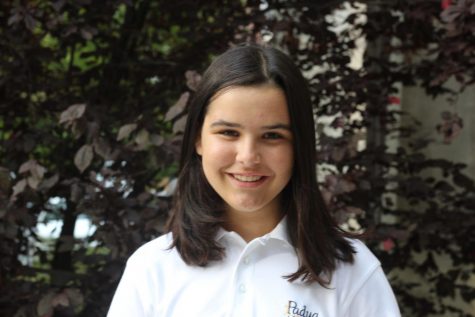 Maddie M. '23, Reporter
     Maddie is a freshman at Padua Academy and she has two dogs and one sister. She chose to come to Padua because the environment seemed really welcoming....