New Teacher Profile: Dr. Bozanic
Hang on for a minute...we're trying to find some more stories you might like.
Now that the first quarter is coming to a close, students and faculty are finally getting the hang of the new school year. One of Padua's newest additions to the faculty, Dr. Bozanic, is settling into life at Padua, even becoming a co-moderator of Music Ministry.
"
What makes me happy is being in this classroom."
— Dr. Bozanic
Dr. Andrew Bozanic went to Georgia Tech for his undergraduate degree in History, Technology, and Society, later getting his PhD at University of Delaware. In addition to his history background, Dr. Bozanic received a minor in Music.
Music has always been a passion of his, but he said, "It's funny because when I went to college, I never intended on doing anything in music. I was planning on focusing on my studies." Dr. Bozanic said that he talked to the symphonic band director, who then asked him about his music. Without an audition, this is when she asked him to be in the band; "The rest is history."
Getting to Padua was quite the journey for Dr. Bozanic. He taught classes while at the University of Delaware during graduate school. Occasionally, post graduate, he taught a few courses at different universities. However, he didn't see a future in college education for himself, saying, "That's not what makes me happy. At the end of the day, what makes me happy is being in this classroom."
"
I like teaching students who don't care about history…"
— Dr. Bozanic
He is truly passionate about his job, saying, "I like teaching students who don't care about history; people that come into my class with no desire to be there. They're just taking it as a requirement and those kids walking out saying, 'I learned something.' and 'I have a greater appreciation for history.' is what I love."
A Padua360 exclusive fun fact about Dr. Bozanic: "I played Indiana Jones for a summer in Italy on an archaeology dig." He still brings in his "Indiana Jones fedora" and some of his archaeology tools to share with his classes for a more hands-on experience about what they are studying.

About the Writer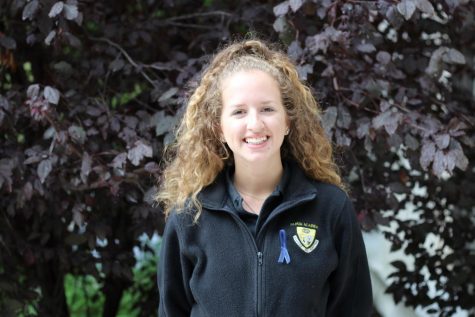 Dani F. '18, Reporter
What grade are you in?

I'm a senior at Padua.

What is your favorite food?

My favorite food is sushi, especially at Lily's Asian Cuisine...