Sophomores Learn to Drive While in a Pandemic
In the midst of the coronavirus pandemic, there is a new generation of teenagers starting to experience the challenges of learning to drive. This year, sophomores across the state are learning to drive while wearing masks in their instructors' cars. Kacey Dove and Mary Mancini did not allow the pandemic to stop them from learning how to drive and achieve their goal to be successful drivers.
Sophomores Kacey Dove and Mary Mancini are currently learning to drive in a pandemic. This new challenge has extremely impacted them mentally and physically.
"Learning to drive in a pandemic has been very stressful," Mancini said. "You have to wear a mask while driving and you have to make sure the windows are down in the car, [and] also make sure it is not too cold in the car."
This year, there have been many changes in the way students learn to drive in a car with their instructors. The students said they feel content and safe when wearing their masks in the car when driving.
"I feel comfortable wearing a mask because it does not bother me when I am driving," Dove said.
In the classroom, Dove's classmates are comfortable working with each other on assignments and classwork for Driver's Education class. Kacey's driving instructor is very helpful with answering any questions she has about driving topics.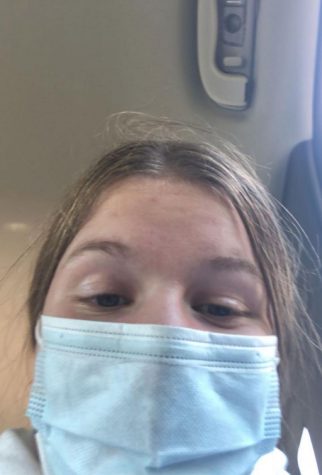 "Everyone in my driver's ed class is comfortable with each other," Dove said. "The driver's ed teacher is very nice."
Driving on the main road with Mary's instructor has made it less stressful for her to learn to drive. Mary's instructor practices more in neighborhoods with her before taking her on the highways.
"I felt prepared to drive on the main road with my driver's ed teacher because of the practice I did in the different neighborhoods," Mancini said. "Driving is a lot easier than I anticipated."
Driver's Education class has prepared many generations of sophomores to be successful drivers on the road with other motorists.
"I believe my driver's ed class is preparing me to become a successful driver because my instructor is very helpful and she explains everything in an easy way for me to understand the driver's manual," Dove said.
Driving has its ups and downs while in a pandemic, but Dove and Mancini think they have the strength to persevere through the challenges of learning to drive.
"Despite the challenges I have faced in learning to drive," Mancini said, "I am appreciative of the opportunity to learn to drive at Padua."
About the Writer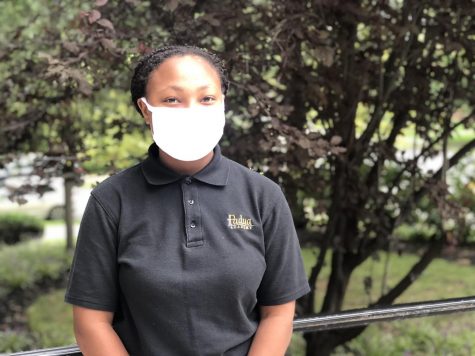 Tiara N. '23, Staff
Fear has gripped the lives of millions as a new challenge of uncertainty faced the world head on. Fifteen year old Tiara Nelson refused to let fear take...