Seniors Prepare to Graduate and Move Away to College
The years of waiting to graduate have finally come to an end. Graduation for seniors at Padua Academy and high school seniors across the country is only a few weeks away. Preparing to move to different places around the country for college could be a large factor in the lives of many seniors and their families.
Maura Mullin and Tolu Fajinmi are two seniors preparing to move to a new state for college. For the next four years, Mullin will be attending Elon University in North Carolina and majoring in Business. Meanwhile, Fajinmi will be furthering her education at Thomas Jefferson University in Philadelphia and majoring in Pre-Medical Studies.
"Moving to North Carolina is kind of nerve wrecking since it is different from living in Delaware," said Mullin.
High school has taken an enormous part in making Mullin and Fajinmi ready to be successful in college and in their future careers. It has challenged them with a heavy workload in their four years of high school. This rigorous academic experience has helped them effectively manage their time and stress.
"Padua has prepared me a lot for college because I have communicated with some of my future classmates," Fajinmi said. "[There are] many things they do not know how to do academically that I know how to do from attending Padua."
Graduating from high school with classmates is an important and exciting part of Fajinmi's life. It is a time where she, her friends, classmates, and family members can celebrate her achievements of consistently staying focused on her academics during the past four years.After graduation day, Mullin will be working over the summer while making sure she is fully prepared to move to North Carolina. She and Fajinmi will also have time to spend with their family and friends.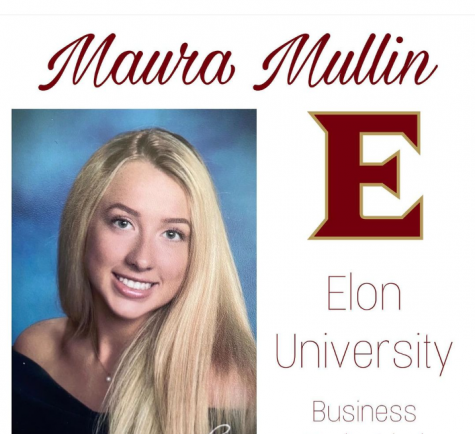 "I am very excited to have the opportunity to spend some time with my friends and family over the summer before I leave for college in the fall," Mullin said.
Becoming a pediatrician and finishing medical school is Fajinmi's dream to pursue in college. College is the starting point of her opening new doors of work that will be beneficial to helping the world be a better place to all of humanity.
In college, Fajinmi is looking forward to finding her pathway in her career and the world beginning to know who she is as an individual.
"I plan to start my own clinic in America or Nigeria to provide medical assistance to children who are in need of medical assistance," Fajinmi said.
Through this process of graduating and packing their bags for new adventures, Mullin and Fajinmi said they will truly will miss their classmates, lower classmen, and faculty. The memories they have created will be with them wherever they go in life.
"I will honestly miss and remember the many people that have helped and supported me through my four years in high school," Mullin said. "I will never forget the high school that I call home."
About the Contributor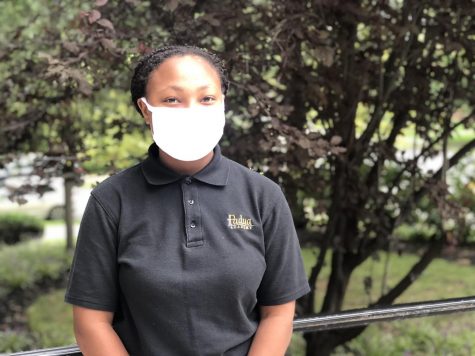 Tiara N. '23, Staff
Fear has gripped the lives of millions as a new challenge of uncertainty faced the world head on. Fifteen year old Tiara Nelson refused to let fear take...