Students Vote for Representatives and Officers
When it comes to elections for Student Council, each class has unique ways of entering candidates into the contest and voting for members. This year's representatives and officers have been chosen by their classmates, and they are currently preparing for the new school year ahead of them.
The freshman homeroom representatives each gave speeches in front of their class during homeroom. As for the sophomores, juniors, and seniors, they all sent out videos for their class to watch and vote on.
Since each class has a unique way of voting for their officers, they all have different jobs. The freshman representatives are in charge of their homeroom, and sophomores are in charge of their spirit week. The juniors and seniors are in charge of their prom, and executive officers are in charge of the student body. Those positions were picked last year.
Mrs. Carrington is one of the people working behind the scenes of the Student Council.
"Last year was my first year here, I joined the council last year so I was only a part of a couple [events]," Mrs. Carrington said.
There are currently 23 Student Council members across the four classes. Together they fill a variety of leadership roles throughout the school year, such as planning events and reaching out to their classmates.
"…They are nice," Mrs. Carrington said. "If you have a good chunk of students that participate… you also have people that are really interested in Student Council."
There are many different jobs to be filled in the Council. All of the officers are in charge of being the voices of the students to the administration and representing those who elected them.
"It's a great way to get students involved in the community," Mrs. Carrington said, "and, you know, help plan fun events for every grade."

About the Contributor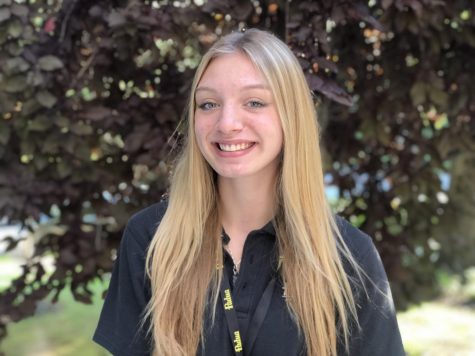 Paisley D. '25, Reporter
Paisley D. is a freshman hailing from Brandywine Springs School. This year, she is a staff reporter for Padua 360 in the Multimedia Journalism class. So...