Sophomores Begin First Full Year of High School
Due to COVID-19, the Class of 2024 started their high school career only attending in-person class twice a week. In a way, the sophomore class is truly in their second freshman year, since this is their first year attending class five days per week and experiencing a "regular" school year.
Allison Malone '24 and Rachel Thomas '24 expressed that last year was challenging in many ways, especially when it came to interacting with other classmates. This was a potential challenge for everyone, but for last year's freshman class, students said it was even harder since they did not know everyone in their grade.
"There are so many girls in the other half of the alphabet I don't know," Malone said.
Thomas '24 agreed, saying that "limited interaction between students also made it a little worse than it would have been normally to meet others."
On top of the issues of the pandemic and trying to attend school safely, the Class of 2024 for the first time has to juggle classes five days per week, just as the Class of 2025 is doing now.
"My biggest challenge this year is having to do everything all the time," Kelsey Wolff '24 said. "Having to wake up for school every single day and to do homework every single night has been difficult."
Even though last year was challenging, these sophomores said they are looking forward to a more normal year, where they are able to follow a typical school schedule and are also able to interact with their classmates and teachers.
Wolff described last year as "hectic and kind of strange", with many events having been postponed or canceled. The students said that making some changes for this year was necessary.
"I think everyone's really doing a nice job trying to do their best to really top last year," Malone said, "and make some new memories that are going to overshadow last year."
About the Contributor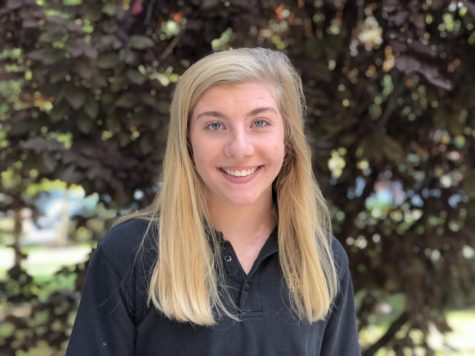 Jane M. '23, Reporter
Jane Mazzeo is a junior at Padua Academy. She started journalism and is excited to improve her writing and become a part of Padua 360. ,

 "I Like...