Junior Starts New LLS Club
Students often hear the saying in school, "If you can't find a club you like, start one yourself." Junior Sophie Murray did just that when she decided to start the Leukemia Lymphoma Society (LLS) club this fall. This club helps LLS teams, run by students, achieve the fundraising goals they have set for their team.
Murray has a meaningful connection to LLS. In 2006, her father was diagnosed with acute promyelocytic leukemia, a blood cancer. She said this was a stressful and scary time for her family, considering that her mother had to take care of Murray and her brother. She said that LLS helped to support her mom during this tough time.
Murray has been raising money for the club since 2015. Last year she and her brother formed a team and ran for Student of the Year. Over the years, they have managed to raise hundreds of thousands of dollars for the organization.
"I got really involved with the fundraising part of things in 2015, and so far I've raised a total of little over $300,000," Murray said. 
Murray started the LLS club so teams could use the space to fundraise for their teams. She also started this club to give students leadership opportunities and go beyond the fundraising portion.
"Another part beyond fundraising is awareness and so getting Padua students involved is also an amazing leadership and philanthropy opportunity," Murray said.
Junior Sydney Williams, who is running an LLS team this year outside the club, said that she was asked by another student to help run an LLS team. Williams accepted the offer and is ready for the fundraising to begin.
"It's exciting to see people want to come together to help a good cause," Williams said.
Murray explained she wanted to give students an opportunity to be a part of the Leukemia Lymphoma Society even without a personal relationship with the society themselves.
"… Even if you [don't] have a personal connection to Leukemia Lymphoma or any form of blood cancer," she said, "[I like] just giving some Padua girls the opportunity to work with this organization and spread awareness."
Murray's role in the club this year will be mentoring the three official school teams. She will also be running about twenty other campaigns in Pennsylvania and Delaware. 
"I really wanted to make this at Padua to give girls more close, one-on-one work and really develop and set up something in Padua," Murray said.
Murray said she is looking forward to this year's teams and club through the school and is excited to step into her new leadership role.
"It's been one of my main focuses in pretty much all my life and one of the most rewarding things I've done," she said, "so I'm so excited to give and work with other girls at Padua."
About the Contributor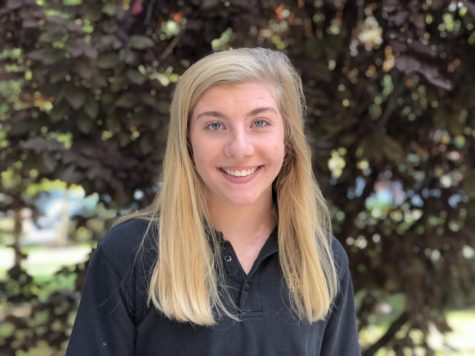 Jane M. '23, Reporter
Jane Mazzeo is a junior at Padua Academy. She started journalism and is excited to improve her writing and become a part of Padua 360. ,

 "I Like...