Five Questions With Gabby Gerace and Callie Metz
Freshman Callie Metz is on the school's cheerleading team, while another freshman, Gabriella Gerace, is on the dance team. Both girls have fond memories of competing in their sports. They both also enjoyed the Salesianum homecoming dance.
What was your favorite school event?
Metz: "Definitely the Sallies Homecoming."
Gerace: "Probably Sals Hoco."
What is something unusual about you?
Metz: "I can do advanced tumbling like layouts, but can barely do a backbend or a backwards roll."
Gerace: "I am a dancer but I am not flexible at all."
What is your favorite memory?
Metz: "Going to Summit cheer competition."
Gerace: "Winning a top billing award at a dance competition."
What's your favorite hobby and why?
Metz: "Cheer is definitely my favorite hobby, because I've been doing it for so long and I'm pretty good at it."
Gerace: "Competitive dance because I've been doing it since I was four…it brings me joy."
What is the strangest thing in your bag?
Metz: "A Christmas ornament, a stamp, and a beaded necklace."
Gerace: "A lint roller, hairbrush, and probably mascara."
About the Contributor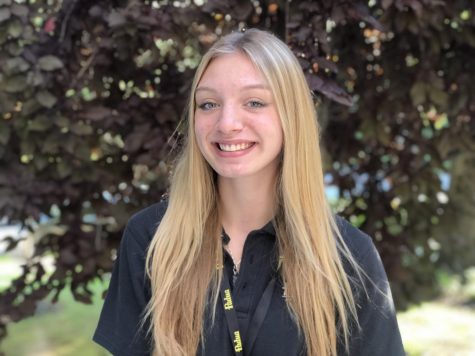 Paisley D. '25, Reporter
Paisley D. is a freshman hailing from Brandywine Springs School. This year, she is a staff reporter for Padua 360 in the Multimedia Journalism class. So...