Guidance Office Welcomes New Counselors
With the new school year came great changes to the school building in many different areas. The guidance office recently welcomed two new counselors, Mrs. Reams and Ms. Snider. After years of developing their counseling and college guidance skills, both counselors are ready to join the Big Box of Love.
Ms. Snider and Mrs. Reams each brought their unique experiences to their current positions. Reams has worked in education and with a non-profit counseling organization, Supporting Kidds. Although Snider did not plan to enter the education field, she joined a STEM organization for students and worked previously at a university in Pennsylvania.
Reams had a "really, really great" counselor in high school. This experience inspired her to work in a school, though not as a counselor at first. There, she determined her love of education but not the classroom setting.
"I was an undergrad in psychology so I always loved the idea of doing either counseling [or] psychiatry… I knew that field is what I really like, but I was very unsure where I wanted to go," Reams said.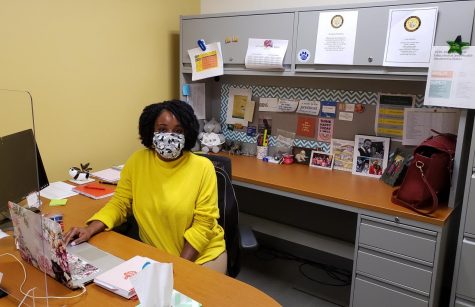 Snider ultimately decided to become a high school counselor because she wanted to guide students through their most transformative years. She hoped to be a part of finding the right pathway to the future for each student by helping them "holistically, mentally, [and] emotionally."
"I [could] help them navigate their college planning and build less transactional relationships with students by really seeing what they're interested in and seeing what schools and what pathways are the best for them," Snider said.
Snider made clear that she is here to support all students and help in any way she feels she can. She hopes to use her experience as a person, not just as a counselor, to assist various groups such as the Diversity, Equity, and Inclusion Committee and the Black Student Union.
"I'm excited to actually join a school where I get to work with young women who are leaders and inspired," Snider said. "I think what excites me about joining the staff is that we are growing in diversity, and I'm glad to be a part of a school that is starting to be more and more diverse."
However, Snider said she does not want to be singled out automatically as the first counselor of color, and that she is not here just to aid students of color. She explained how representation is important in the faculty, but the entire counseling staff is "well-equipped" to help any student.
"I definitely want to still provide that warmth, and I can understand how having someone that you may feel closely aligned to or you might identify with may provide you a different level of support," said Snider. "But I don't necessarily think that that's the case."
Reams said that listening to students is paramount as a counselor. It is more than saying the right thing; it involves being there to support students and guiding them throughout their individual journeys.
"I try and just validate students' feelings and what they're going through," Reams said. "I can empathize with you and can understand what you're going through."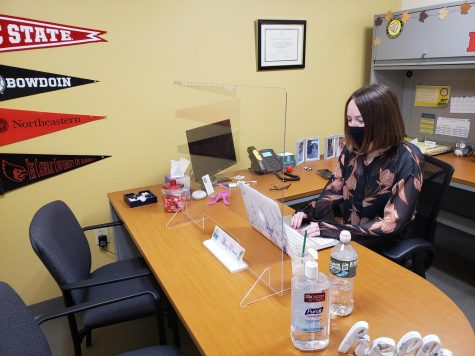 Amid the coronavirus pandemic, in addition to accepting her new job, Reams moved from Massachusetts to Delaware. The move coupled with the hybrid school schedule was a "unique transition" to a new environment with different policies and traditions.
"There's a lot of things that are going on with students as well," she said, "so it's just kind of adjusting and taking it all in and knowing that we're all in that same little boat of just trying to get through this."
Reams and Snider agreed that they were excited to be in the building physically and interact with students on the hybrid schedule. Both counselors wished they could experience normal school spirit activities, such as rallies and Dance Team performances. However, they are grateful that students have made an effort to reach out and introduce themselves, creating a more positive experience.
"I honestly really like it [here]; I really, really do," Reams said. "Everybody is so kind."
In their new school environment, Reams and Snider are eager to speak with students and make connections. The counselors made clear that they are here to provide a safe space for communication.
"I think at the end of the day, our main goal is to support our students," Snider said. "My doors are open."
About the Contributor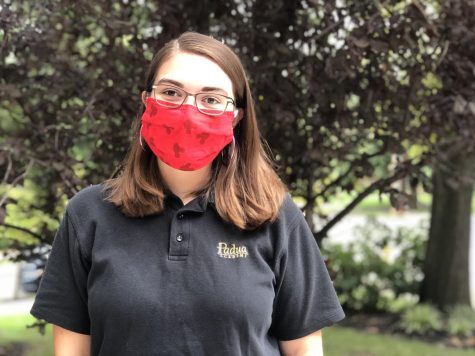 Emily M. '22, Editor-in-Chief
Emily is a Junior at Padua Academy. She took Journalism as a Freshman and is back to be Padua's youngest editor-in-chief! As a writer, she won two awards...