Food For Thought: CulinArt Defined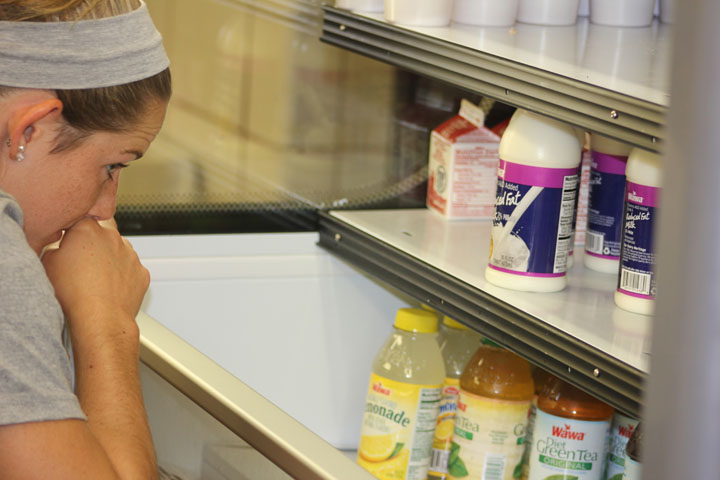 CulinArt, vendors of a new Padua Academy lunch program, brought an exciting change for students at the start of the 2011-2012 school year.  From new cooking equipment to fresh and organic foods, students embraced the "collegiate" environment provided by these additions.
The new program offers a vast selection of healthy choices ranging from organic salads to organic pizza.  From top to bottom, the innovative lunch menu is a variety of well-balanced, nutritious meals that are a nice change to the overall environment of Padua.  "I think that CulinArt is convenient and different.  There are many pros that come with the new program.  Although I did like the predictability of last year's menu, I think this year gives more variety, which is something everyone here at Padua would probably want," says Marykate McGurk ('12).
The new system led to some confusion and long lines during the first week of the program, but both faculty and students quickly adjusted to the new atmosphere.  CulinArt adds modern details into the original Padua lunch program that allows students to use their school I.D. cards to make purchases.  Different meal plans are available online at the Padua Academy CulinArt website.  Students have more meal choices at both breakfast and lunch hours, and students can even buy food during Flex Time and after school.
About the Contributor
Devon B., Managing Editor
Devon is a senior at Padua Academy.  She is a member of the dance team and National Honor Society, and she participates in many leadership and community...