Don Quixote Ballet Trip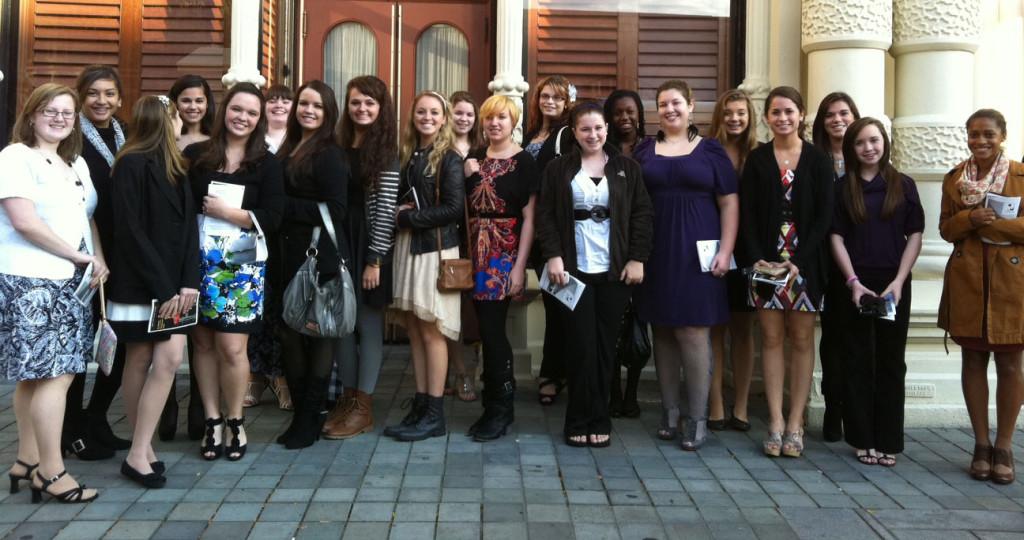 Devon B., Managing Editor
October 28, 2011
Padua's World Language Department sponsored a trip for their students to see the First State Ballet Theatre's production of Don Quixote.  This renowned work is based off of Miguel de Cevantes's novel, Don Quixote de la Mancha, which he wrote over four hundred years ago.
Students in Padua's Spanish classes had the opportunity to see this performance on Wilmington's own Grand Opera House.  The three-ballet act emphasizes the story of Quixote and his loyal squire, Sancho Panza.  The audience follows their adventures throughout the Spanish countryside that also witnesses the love story between two ancillary characters from the seminal Spanish work, Kitri and Basilio.
"En un lugar de la Mancha, de cuyo nombre no quiero acordarme…"
"In a certain place of la Mancha, which name I rather not remember…"
About the Contributor
Devon B., Managing Editor
Devon is a senior at Padua Academy.  She is a member of the dance team and National Honor Society, and she participates in many leadership and community...