Questions to Ask on a College Visit
College is one of the most stressful times for a student in their high school career. Between filling out the Common Application and filing the FAFSA, students are overwhelmed until all deadlines are past and everything has been submitted. However, before a student can get to this point, there is a lot of research that has to go into looking for the perfect college. Visits to college campuses — including tours and information sessions — are key to this process. It is important to ask as many questions as possible to find out everything about the college and know if it is really the best fit for what you are looking for.
"It's really important that a college has lots of opportunities for finding career paths and internships…" -Elizabeth Hennessy
In efforts to make this process easier for underclassmen just starting their college search, seniors provided a list of questions they wish that they had asked when on different visits:
Amber Owens says, "I wish I asked questions about Greek life, the average teacher to student ratio, how roommates are selected, and what the average temperature is at different times of the year. I thought asking these would be weird but looking back, all of them have been really important in the application process and I wish I knew before."

Looking into the future, Elizabeth Hennessy notes, "It's really important that a college has lots of opportunities for finding career paths and internships, so that's something that I wish I had asked during my visits to get a better understanding of how each school handles that."

Lily Moon talks about the importance of getting accepted to schools, adding, "I wish I asked what the acceptance rate of different programs were, rather than just the general acceptance rate of the entire school."

"I love being involved with a bunch of different things, so I would have definitely asked how many different clubs and activities there are for students to participate in, especially in the areas that I'm most interested in," says Annmarie Twum-Danso.

As much as everyone loves being at school, Emma Spadaccini mentions, "I would ask how long the different breaks are throughout the year; you definitely never want breaks that are too short but breaks that are too long might not be beneficial either."
Other questions that can be asked include:
Which application deadline would make the most sense for me?

Are the acceptance rates for Early Decision, Early Action, and Regular Decision significantly different?

What is the policy on family or friend visits? Can they stay the night or would they have to find a hotel to stay in?

What programs are the most popular?

Do students typically have free time to do things outside of school?

Can students have their cars on campus? If not, are there ways of transportation provided by the school?

Are there a lot of opportunities for out-of-state scholarships?
Of course, there are endless questions that could be asked at each college. It is extremely important to pay attention during the information sessions in case a topic of interest is brought up in the conversation. If something isn't mentioned in the presentation, ask about it! No question is a stupid question, so remember: ask, ask, ask! There are never too many questions, it's always better to know more than what is needed.
About the Contributor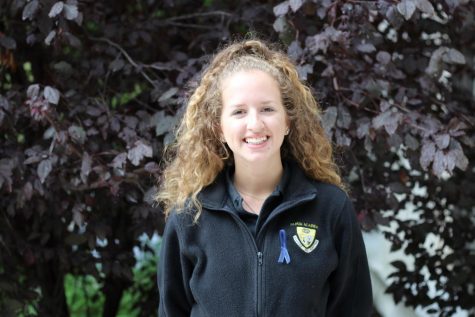 Dani F. '18, Reporter
What grade are you in?

I'm a senior at Padua.

What is your favorite food?

My favorite food is sushi, especially at Lily's Asian Cuisine...