Father Daughter Dinner Dance
Hang on for a minute...we're trying to find some more stories you might like.
Students grabbed their fathers and brought them back to high school for the annual Father Daughter Dinner Dance. On the evening of Friday, Dec. 7, blue, white, and silver decorations transformed the café into a Winter Wonderland. The evening consisted of dinner, dancing, photo booths, karaoke, but most importantly, quality bonding time for dads and daughters.
Senior Kaylyn Collins has attended the dance all four years alongside her father, Rob. This year was his eighth year going, as he went when his other daughter was at Padua. After many years of nights filled with dancing, Mr. Collins said, "It's bittersweet that this is going to be the last one, we will miss it." Reflecting back on all of the dances he also said, "It's good to spend time together… one of my favorite parts is to just sit here and have dinner without the phones coming out. We get to talk and I get to experience a little bit of what it's like to be at Padua."
Morgan Bond, a freshman, and Chris, her father, were first-time attendees. When talking about why they chose to come to the dance, they both agreed that they wanted to spend time with each other. "I want to take my daughter out to a nice dinner," said Mr. Bond. Morgan Bond said, "I feel like there is no occasion where it's just me and my dad hanging out so this kind of gives an opportunity to look nice and be with friends and my dad."
Freshman Zoe Fosse said, "These dances, like they don't happen, they're not very common and I just think it's awesome that Padua does this."

About the Writer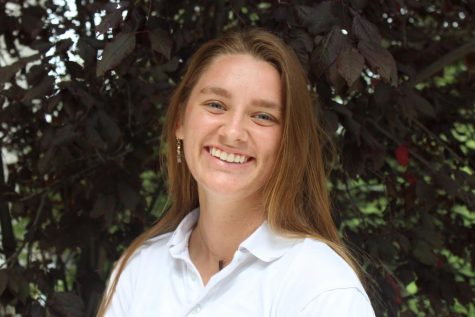 Caitie B. '19, Reporter
Caitie, a senior at Padua Academy, loves communication arts, the color purple, and softball. A very active student, she balances her role as a student...