2020 Voting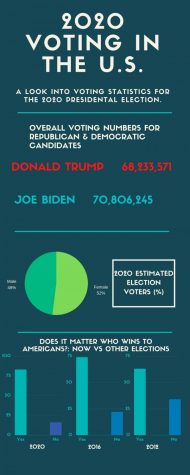 The 2020 election was arguably the most monumental election in United States history. While voting looked extremely different this year with mail in ballots, Americans still did their part in choosing their next President and Vice President. With around 140 million votes, voting numbers were higher than the United States has ever seen.
A large percentage of Americans who voted were women. Sage Klingensmith, a high school senior, was able to vote in the election for the first time this year.
"I decided to vote this year because I felt really strongly about who should be our next president. I feel like if everyone is able to vote once they turn 18, they should use their voice and that power," Klingensmith said.
Samantha Tellez is a college student and a published author. Tellez uses her platform to advocate for human rights through her writing and on her social media.
"I voted this year because voting seems like the absolute least I can do. I think it's a privilege to be able to have a say in our democracy and I plan to exercise my right to vote in every election I can," said Tellez.
About 80% of Americans believed that it was important who won this election. Compared to 2016, the number of Americans who believe this has drastically increased.
Klingensmith said, "I feel the outcome is more important now rather than before [2016] because there are huge issues going on right now that need to be addressed and handled differently, like the pandemic."
Many Americans believe that the uptick in numbers this election was thanks to the younger generation of Americans.
"I believe that the turn out of this election differs from other years because the significance of voting, was not even for a second, undermined at all. Almost every single person I know personally voted and I hope that is a theme that remains constant in all future elections," said Tellez.
About the Contributor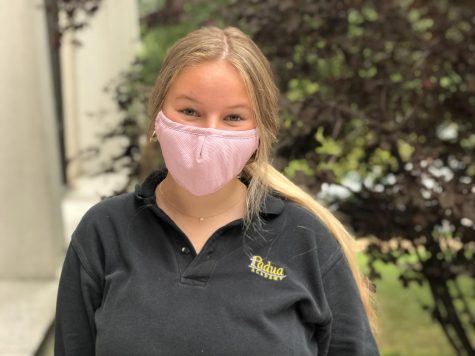 Sienna D. '21, Staff
Sienna DeMedio is a senior at Padua Academy. She chose to come to Pauda because she liked the idea of going to an all girls school and one in a different...