Receiving the COVID-19 Vaccine
Almost a year ago, COVID-19 took the world by storm. Since then a glimmer of hope for a return to normalcy has been placed in the anticipation of the vaccine.
In December, Pfizer and Moderna were the first two COVID-19 vaccines to be approved for distribution. Since then, many people have been gearing up to receive their vaccine.
Currently, the state of Delaware is in phase 1B of COVID vaccine distribution. This phase allows Frontline Essential Workers and Persons over the age of 65 to receive their vaccines.
Krista Kanu, a senior at Padua, works in food services and is preparing to receive her vaccine in phase 1C.
"It's exciting. I felt like this day would never come" said Kanu.
Like many, Kanu is very grateful for the opportunity to receive the vaccine so early on. "I am really grateful that working in food service, I am eligible for the vaccine. I think after receiving both shots I will feel safer in the workplace and interacting with guests" she said.
While the COVID vaccine is actively being distributed everyday, it is very tricky to find an appointment time to receive your vaccine.
"It is really hard to find an appointment," said Kanu. "It has taken me almost a month to just find a place to go. I still do not know exactly when I am going to go, however, I'm aiming for the next month. But, a lot of my coworkers have run into issues finding a slot as well."
Whether the COVID vaccine is safe or not has been a popular debate among many Americans in the past few months.
"I feel safe receiving the vaccine. If it is accessible and will help keep me, my friends, family, and others around me safe, I'm in." Kanu said.
Receiving the vaccine is an essential part of tackling the Coronavirus. Dr Anthony Fauci recently said that 90% of Americans will need to be vaccinated and immune to the virus, in order to stop it from spreading.
The general public is set to receive the vaccine in stage 3 of Delaware's vaccine timeline. Once the majority of the population has been vaccinated, then life will hopefully return to normal.
About the Contributor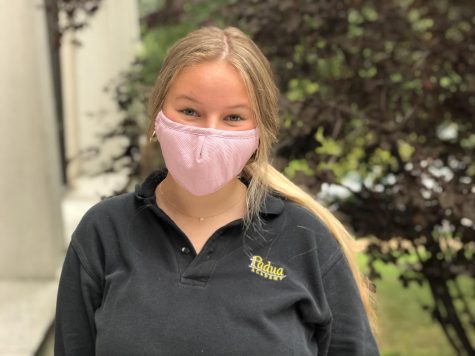 Sienna D. '21, Staff
Sienna DeMedio is a senior at Padua Academy. She chose to come to Pauda because she liked the idea of going to an all girls school and one in a different...