The Hectic Weeks of Course Selections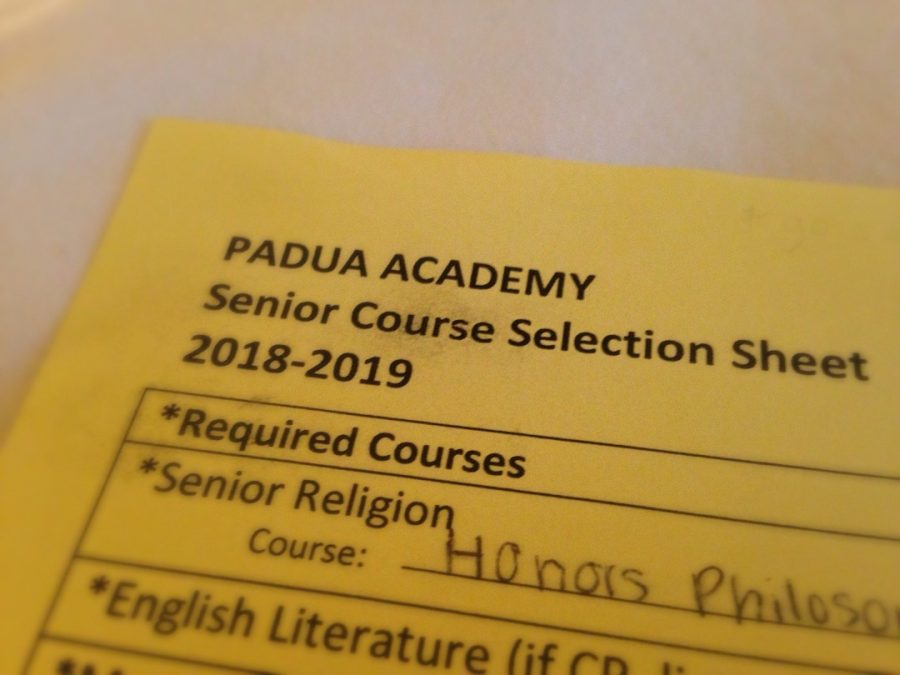 Nearing the end of the third quarter means the beginning of course planning for the next academic year. For freshman, sophomores, and juniors, the course selection sheet is a source of both stress and excitement. As teachers prepare for new and original courses, students are working to identify which courses would be most beneficial to them and how to approach the daunting task of deciding their plan for next year.
For juniors, this will be their final course selection process, and they want to make it count. "I'm choosing a few hard classes, and then easier ones to balance it out so I don't overwhelm myself too much and still have a fun senior year," says Naja McCain. "I'm trying to get into business leadership, and the French history course, maybe AP French, and creative writing. I want to major in fashion merchandising in college, so business leadership would be a good option for me. I also want to keep doing French in college, so AP French would help me. And I want to have a fun class for senior year!"
Georgia Volpe, also a junior, wants to work towards an enjoyable and educational senior year that will help her in college. "I am interested in taking AP Studio Art, and Comparative Religions because I have been in a Catholic school all my life so I want to learn more about other religions," she says. "I'm choosing whatever will make my senior year enjoyable, but also will help me for college, which is why I'm taking AP Studio Art."
Sophomores enjoy a much greater degree of choice in their schedules going into their junior years than they have had previously. This results in more autonomy in the decision-making process, along with more pressure to choose well-fitted courses. "I'm interested in choosing Honors Statistics and AP Comparative Government and Politics," says sophomore Kelsey Ehrlich. "I'm also going to do Honors Pre-Calculus, Spanish III, and Brit Lit. Math is my strong suit, so it's a challenge for myself in a place I can handle it."
The pressure of course selections affects many, but for Ehrlich, this is a struggle she is ready to face. "I know that this stuff is going to help prepare me for what I want to do in college," she says. "I know what I am getting myself into and I know junior year is gonna be tough, but I've accepted that."
"
I know what I am getting myself into and I know junior year is gonna be tough, but I've accepted that."
— Kelsey Ehrlich
Ava Ruggieri, also a sophomore, is feeling the pressure. "There are so many choices, so many combinations and you don't want to stress yourself out too much," she says. "You don't know what's enough or what's not enough." Ruggieri has no shortage of difficult classes on her list, having signed up for a barrage of advanced math and science courses. "I'm taking a half-year study hall, because most of my classes are Honors and AP," she says. "I took one AP this year and I thought that was okay so I decided to add one or two more, because I think I can handle it. The rest of mine I'm keeping at Honors level."
Freshman are experiencing their first course selections process, apart from choosing an elective going into freshman year. They are faced with the decision of whether or not to take advanced classes, and how to maintain a balanced and manageable schedule. For freshman Jia Anderson, this is an exciting time. "I'm interested in Anatomy and Algebra II, and Sports Medicine," she says. "I'm choosing them based on my interests and what I want to do for a job in the future."
The backbone of the course selection process is Mrs. Fundakowski, the coordinator and organizer of schedules. To her, the schedule is like a puzzle. "There's lots of things to consider," she says. "There's space, there's teacher availability, and there's student preference. It's just a matter of trying to fit all of those pieces together."
This is not an easy puzzle to fit together, however. Not all classes may fit in every student's schedule, and this leaves Mrs. Fundakowski with the daunting task of communicating to students who may not be getting their first choices and determining alternatives. "Sometimes students don't understand," she says. "When it works for them, it might not work for other 30 people."
To Mrs. Fundakowski, an important part of choosing courses is to make choices that will challenge a student academically. "You should select courses for which you have an interest in or a passion for," she says. "Don't worry so much about what that might mean for the bottom line of your GPA."

About the Contributors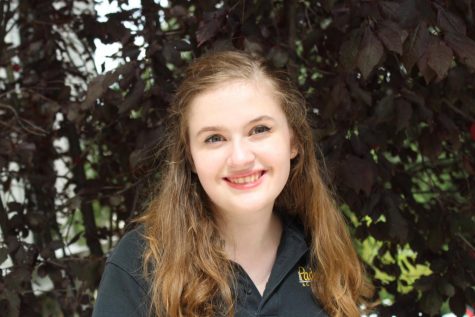 Stella W. '19, Editor-in-Chief
Stella White is a senior at Padua Academy. Born in Delaware, with a wonderful British accent, Stella has spent a lot of her life growing up in England....