Sophomore Spirit Day 2018
Hang on for a minute...we're trying to find some more stories you might like.
At Padua on April 19th, 2018, the class of 2020 enjoyed their sophomore spirit day. All of the sophomores were allowed to dress down and asked to wear blue, but it was not mandatory. Their day of festivities began during lunch two when they were given a special lunch of breakfast foods. The options were waffles, breakfast potatoes, eggs, popcorn, cookies, and various other fruits and sweets to top off the waffles. Afterwards, all of the sophomores met in Roberto Hall to watch "Remember the Titans."

About the Writer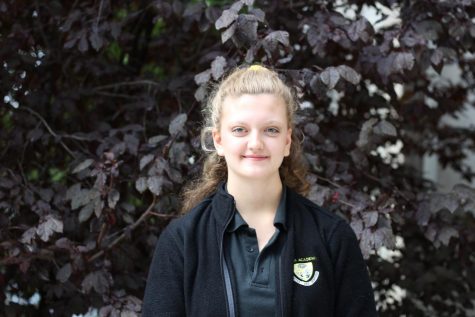 Nicole O. '20, Reporter
What grade are you in?
What is your favorite food?
My favorite food is pizza or green beans.
Favorite music?
My music taste varies, but I am into alternative and rap the most.
Why are you taking journalism?
I am taking journalism because I like to write and I think it will be a good skill to have in the future.
Best advice you've ever received?
The best advice I have ever received was from my mom. She told me to always have patience and give people the benefit of the doubt.