A Seemingly Spontaneous Sparkle Party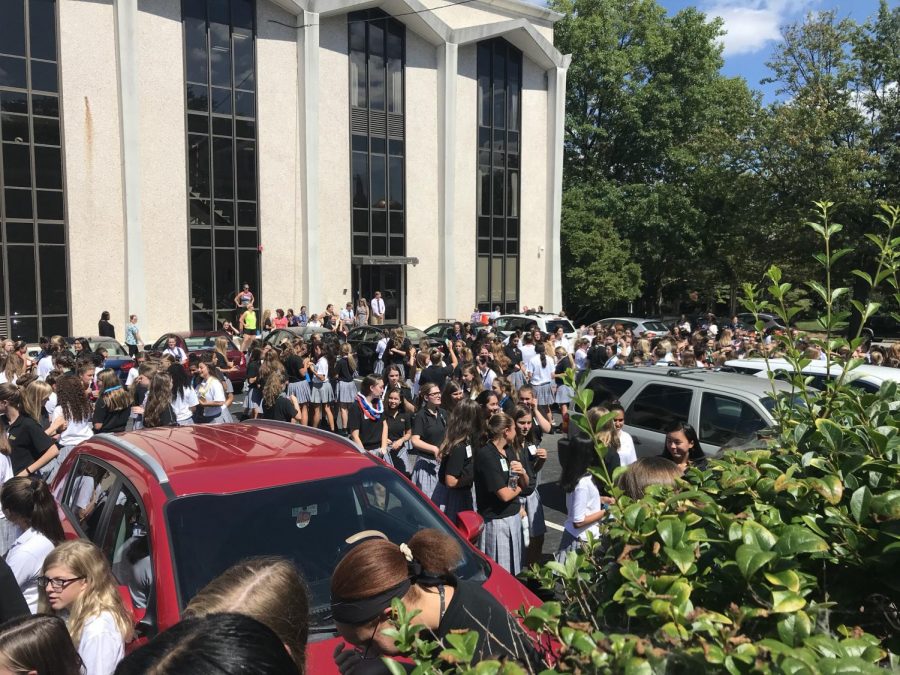 Only two days into the official school year, Padua is undeniably getting into the school spirit. On August 30, students gathered in the parking lot for a sparkle party with leis being passed out left and right and water guns splashing the already sweaty students.
For freshmen, this party was a first glimpse into the events Padua throws. Celebrating with their new friends for the first time was an enjoyable experience for many of them. "It's pretty awesome, honestly," says Alaina Russo, a freshman waiting in line for water ice. "I think this is so cool, that we do this as a whole school."
Usually taking place on one of the last school days of the year, the event took almost everyone by surprise. However, no sparkle party took place during the previous school year, so it was perhaps on the minds of the attentive. Abby Brainard, a sophomore, says, "It's really fun! It's kind of spontaneous, but it's adding fun so it's not as stressful. I think it's good starting off the year on a fun note."
Foreheads glistened in the late summer afternoon as students tossed beach balls around and enjoyed water ice. "It's too hot for me, but it's a good idea for the beginning of the school year!" says junior Sonia Srikanth."I like how we're all a community and can get together and have fun."
About the Contributors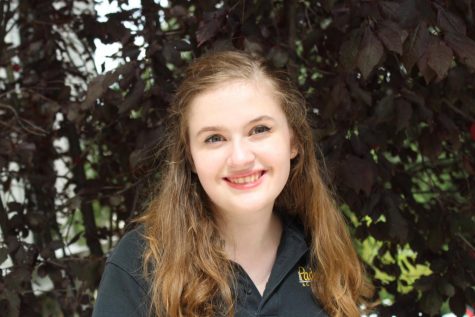 Stella W. '19, Editor-in-Chief
Stella White is a senior at Padua Academy. Born in Delaware, with a wonderful British accent, Stella has spent a lot of her life growing up in England....