Masks Up: New COVID Rules Take Effect
​​Masks… social distancing… being cautious at lunch… so much has changed over the last 19 months, yet so much has stayed the same.  Constantly changing CDC guidelines have resulted in adjustments to many of the 'usual' COVID rules.  
Upperclassmen Dean Mrs. Kilmon believes that practicing social distancing and appropriate mask wearing is necessary so that the community stays safe. She instructs all students that are not feeling well to stay home and do a health safety screening. Kilmon said that she is giving lots of verbal warnings to students about the masks and sometimes has to give detentions to those who have had too many reminders. 
"I think that students are doing a good job wearing masks, but we can always do better," Kilmon said. 
Kilmon said she thinks that the COVID rules are important ultimately for the health and safety of the students and faculty. She recommends students check in with themselves and influence others to do the same. 
"Following the COVID guidelines should be a priority to keep yourself, family, and ultimately everyone around you safe," Kilmon said.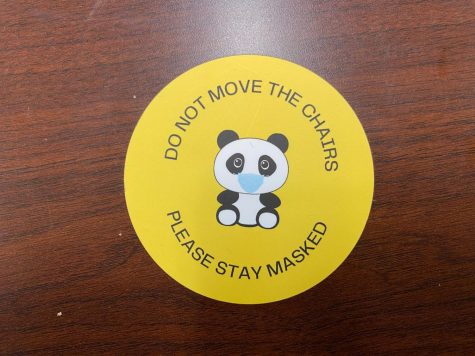 However, freshman Helena Howard said she feels that the COVID guidelines are too strict and unnecessary.
"There are definitely big changes at Padua and it is crazy how much the school has changed in the past few years," Howard said. 
Howard said the most frustrating change is the mask rule, which she feels is a distraction that could go away. She said the masks should be optional so students could choose to wear a mask or social distance. 
"If a student makes the effort to get vaccinated, they should not have to wear a mask," Howard said. 
Howard said she thinks the COVID pandemic will end and hopes to be back to normal soon. 
"It will probably be a long time before this pandemic is over, but I hope to have the mask off before I graduate," she said.
Some of these changes impacted the teachers. If there is a nose uncovered or chairs moved at lunch, teachers have had to give warnings and infractions. Now that it's October, teachers are moving away from warnings and going straight to detentions.
Mrs. Holladay, an English teacher, believes that the COVID rules are very important for the school's safety. Holladay said that the masks were no problem last year, but because outside activities are opening back up, students are slacking on following the rules. She has given out detentions because students are not cooperating.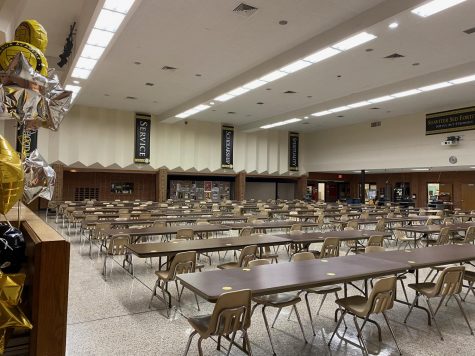 "Wearing a mask that doesn't cover your nose is useless," Holladay said.
Although Holladay is strict with the mask rule, she admitted that she is tired of COVID and wants it to go away. Holladay has experienced the effects of COVID from her son. She said that he was healthy, in-shape, and vaccinated, but he still got COVID. He had to stay home and rest because he could not physically work. 
Holladay said she wants all of the Padua students to remain happy and healthy. She understands that some students have compromised immune systems or have someone at home with one. Holladay wants school to be a safe place where students can continue to learn. 
"As a teacher," Holladay said, "I want students to be intellectually safe, emotionally safe and physically safe at school."
About the Contributor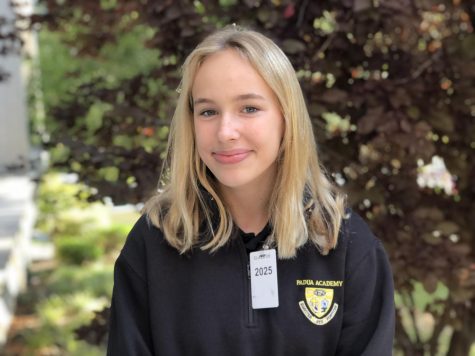 Sophia M. '25, Reporter
Sophia Mattei is a freshman this year at Padua Academy. Her favorite part about Padua so far is the sisterhood and close bond between the students.

"On...