First-ever SUP Festival Hosted at Abessinio Stadium
Bouncy houses, tug-off war, and activities filled Abessinio Stadium. Students from Salesianum, Ursuline, and Padua gathered on the football field to host sixth-, seventh-, and eighth-graders, inviting them to learn about the three schools for the first-ever SUP Fall Fest.
There was music, food, dancing, games, and more. The marching band and color guard showed up to perform for the students.
The SUP festival was about showing the visitors the different aspects of all three schools without boring them, so there were many activities for them to do. Mrs. Rossi, Padua's admissions director, was in charge of informing parents about Padua, as well as helping out any student volunteers who needed it.
"We want our students to be leaders," Rossi said. "So if I tell you to be a leader, but then I don't allow students to step into leadership, then I'm not really being fair to my students."
A few high school students were assigned a group of middle school students with whom to walk around Abessinio Stadium and participate in activities. Visitors learned about each of the schools, asked questions, and learned the schedule.
"[In the future,] I think I would also have tables, one with information about the sports programs, one about after-school clubs, et cetera as we have at the big open house for the parents," Cali Figueroa '24.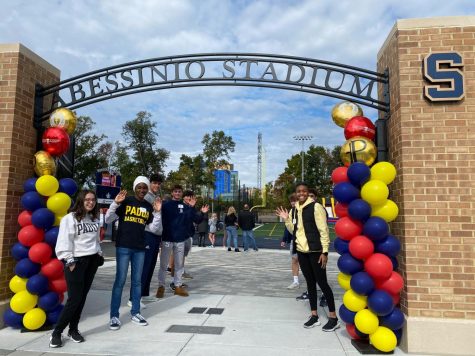 Over 60 Padua students volunteered to participate in the festival. There were more people from the school than needed, but Rossi said she did not want to "cut back" on the volunteers.
"I was overwhelmed in an amazing way that I asked for volunteers, and I probably really only needed 20 to 30 Padua volunteers," said Rossi.
The original idea for SUP was to have all the directors of admission from each school, plus the parents and their children, but Rossi wanted the students to be involved. She wanted her students to be self-advocating and leaders in the school community. She said she was excited that her students came out on a Saturday to help out with SUP.
"Seeing the way the high school students interacted with their children made them so grateful and excited to enroll their children to Padua," Figueroa said.
All of the students who volunteered to plan and help set up the festival with their director of admissions first met on a Zoom call discussing their ideas for the event. Within the first meeting, Rossi said she realized that having the students there to help plan was the right thing to do. She knew they would participate in games with middle school students and give them information about the school while enjoying the day.
"I think the more community events that we can do like that realize it's fun," said Rossi. "It's a service, but it's also fun."
About the Contributor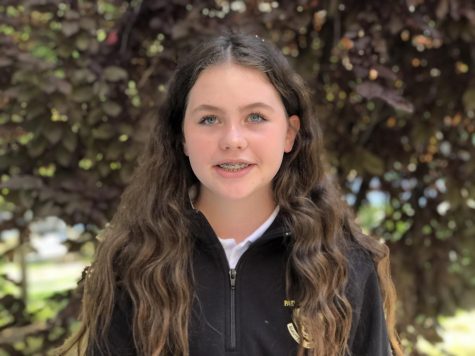 Bridget M. '25, Reporter
Bridget McManamon is a current freshman at Padua Academy and a reporter for Padua 360. While Padua wasn't her first choice for high school, she said...