Colorful Assembly Concludes Spirit Week
Spirit Week comes to an end with Color Wars on Friday, November 12. Junior Ava Iannucci, in yellow, participated in the Hungry Hippos game, and her grade placed second.During the week of November 8-12, students and faculty showed their school spirit with themed outfits and accessories. Friday's activity, Color Wars, is a school-wide event where students dress up as the color of their class: green for freshmen, blue for sophomores, red for juniors, and yellow for seniors. The winners of the Spirit Assembly were awarded the Spirit Stick and bragging rights.
Libby Neiburg is a member of the Student Council and a part of the sophomore class. She explained how long it took to plan and pick the themes.
"It took us about two months to successfully plan Spirit Week," Neiburg said. "My favorite theme of the week was celebrity day. I thought it was fun and entertaining and also allowed students to be creative."
She shared her favorite part of Color Wars.
"My favorite part about the assembly was all the games we played and cheering on our class," Neiburg said. "I think the sophomore class tried but failed; we did not score a single point."
Freshman Samantha Stuckey said she loved Spirit Week since it was her first year. Her favorite themed day was America Monday, but she also enjoyed Color Wars.
"I think the freshmen did well and really showed participation," Stuckey said. "… Color Wars were fun as a freshman even though we're the smallest class and it was our first year."
Junior Ava Iannucci played the Hungry Hippos game and participated in the other activities. She said she thinks the juniors did a good job in placing second.
"I think the juniors did well because we came in second and we tried our best," Iannucci said.
Iannucci also said she believes was successful during the games.
"I think I did better pushing my partner because when I was on the scooter I kept falling off," she said.
In the end, the seniors claimed victory and secured the Spirit Stick. Rachel Santora, a senior, talked about how she enjoyed winning the competitions in her last year of high school.
"I feel the seniors did great and earned that Spirit Stick with Padua pride," Santora said. "My favorite part of the assembly was when they announced that the seniors won because our class has never won a spirit assembly before, so I was really excited for our class being our last year at Padua."
About the Contributor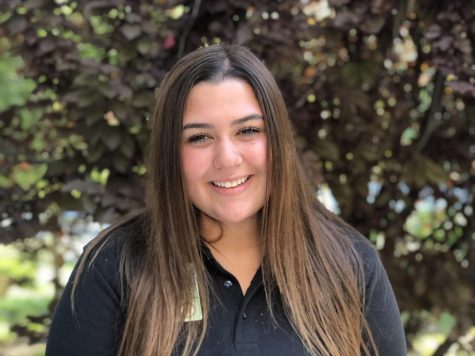 Luciana T. '25, Reporter
Luciana Talley is a freshman at Padua Academy. Before coming to Padua, she attended middle school at Christ the Teacher. She took Journalism because she...