Students Return to In-person Service Events
Service events at Padua experienced many new changes within the past two years. Before the pandemic, service consisted of all in-person face to face events, but over the pandemic students shifted the way they did service by adding virtual events.
Mrs. Duppel, a religion teacher, expressed that the students had to think of new ideas to create service opportunities.
"I've been impressed with our students and Students in Action and the connections that they're making in the community and trying to reestablish those relationships so that our students can have those ongoing opportunities to serve others," Duppel said.
Arundhati Dole, a senior, played piano for retirement communities before COVID. Dole has still not been able to go back to playing in person for the community. Dole considered a new way to do her service and has created something new for her and other high school students to perform and complete their service.
"I'm organizing a small group of pianists and high schoolers, and they submit clips of them playing the piano and I can create playlists to send them out to a retirement community so we can do it virtually," Dole said.
Duppel mentioned that the Students in Action members, along with some other students, helped design a service opportunity for the entire school community. These were called the Wednesday Service Speakers Series.
"One of the virtual events that we started last year was Wednesday guest speakers where we would invite, via Zoom meetings, partnering organizations to come in and teach us what their needs were, why this was an important area to get involved in, and then be able to afford our students a learning opportunity in terms of what's going on in our neighborhood here in Wilmington," Duppel said.
Julia Querey, a member of Students in Action, helped to create two of these virtual service speaker meetings last year.
"I organized two of the Wednesday Speakers, one with St. Francis, and one with Canines for Life, which is an animal shelter," she said.
Querey said that this year has already begun looking a little different than last year.
"We've already started to organize events and go places," she said.
Querey also mentioned that despite going back to different in-person events, they still have to check the health and safety protocols for the service organizations.
"Some people aren't comfortable with people coming back to their building yet," she said, "so we can do service with them somewhere else, like taking it outside."
According to Duppel, service is about much more than just getting it done and earning hours.
"I think we're realizing service isn't just about getting in there, doing your time, and getting out," Duppel said, "but it's also the educational piece that is so important, and that that hopefully will instill a lifetime of someone being able to give service once they know more about a cause, once they understand why this is such a great need."
About the Contributor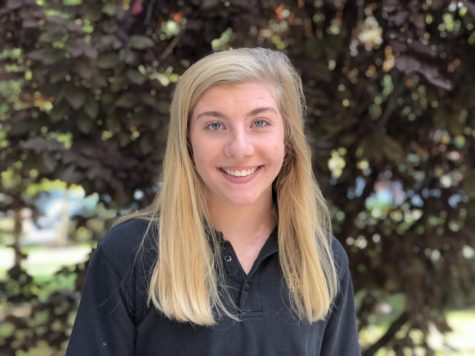 Jane M. '23, Reporter
Jane Mazzeo is a junior at Padua Academy. She started journalism and is excited to improve her writing and become a part of Padua 360. ,

 "I Like...