TikTok Takeover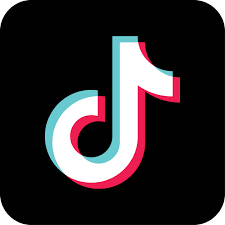 Tiktok, a new social platform where users create 30-second videos, now ranked 4th in the App Store, is a popular app. Users can lip-sync, dance, cook, or create humorous videos for others to enjoy while gaining revenue all at once. All videos are meant for users' entertainment and enjoyment.
Eighth-grader Anastasia Mikros has been utilizing the app 2017. Mikros claims she spends about 7 hours daily dedicated to watching or creating TikToks, such as dancing videos or videos expressing her love for famous TV star Dylan O'Brien. Mikros enjoys small business TikTok and seeing what others have to offer. Mikros stated she is so addicted to TikTok that once she was awake for two days straight.
"Tiktok really knows the content I enjoy," said Mikros.
Hannah Trainer, a freshman at Padua, claims she has been on TikTok since it was musical.ly around 2018. Trainer claims that the latest she has been awake because of TikTok was 3 a.m., explaining she loses track of time quickly because of it.
"I think the longest time I have been on Tiktok for was 5 hours and I was up till 3 a.m.," Trainer said.
Trainer admits that "skater boys" such as Vinnie Hacker are attractive. E-boys such as Chase Hudson have taken over the app and influenced their aesthetic to viewers, such as their clothing and music preferences.
"If Vinnie Hacker counts as a skater boy, then I have a crush on him," Trainer said. "He is so attractive."
Trends or popular songs may have a catchy beat or lyrics that your brain can remember easily, which is also how TikTok hooks their watchers in new catchy melodies, cool dances, funny memes. Mikros and Trainer both claim songs like "Renegade," "Snake," and "Yellow Hearts" have often been stuck in their heads.
"I get a lot of my music off TikTok, whether it is from trends or small videos that come across my page," Mikros said.
Tiktok released a statement saying that the "ForYou" page is personally customized to your interactions with other videos such as cooking, dancing, cars, and where you are in the world. You may end up on a specific page such as small business TikTok, Christmas TikTok, dance TikTok, food TikTok, and many others.
A popular dance, called "Renegade," popularized by Charli D'Amelio, has taken over Tiktok. Several of people have made their own twist to the dance or have influenced others to learn the dance. Trainer believes the start to her non-stop obsession with Tiktok was strongly influenced by the new and upcoming dances.
"My favorite TikTok trend is 'Renegade' because it's trendy, and everyone likes it," said Trainer.
According to medium.com, TikTok may be addictive to the user if the content provides enough stimulus for the user to display symptoms of addiction and neurological reaction. These symptoms include obsessive behavior, use as a coping mechanism, or change of behavior, which some users start to form as they indulge in Tiktok more and more.
"Honestly, I do think I have an addiction to TikTok," Mikros said, "but it is typically what is on my 'ForYou' page."
About the Writer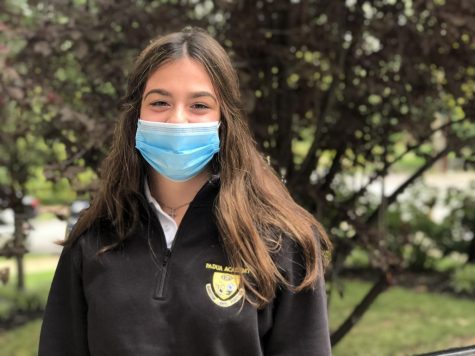 Gia Z. '24, Staff
Gia is a freshman who recently made a switch from public school to Padua. She loves caffeine, listens to all sorts of music (except for country), and dreams...