Crew: A Look Inside NRC
Hang on for a minute...we're trying to find some more stories you might like.
Newport Rowing Club is just one of the three clubs you can row for as a student at Padua. It is a small but competitive club located in Newport, Delaware. This co-ed club has both varsity and novice teams. There are four coaches: one for all novices, one for the varsity girls, and one for the varsity guys. The fourth coach is the head coach and also the coach for the small boats group. This is a small group that focuses on rowing in boats with one or two people.
During the season, Newport crews will compete in four regattas, or races. The names of these regattas are Mercer Sprints, the Neczypor regatta, Cooper Cup, and finally, the Mid-Atlantic District Championships. The last race is a qualifying race to go to the US Rowing Junior National Championships.
During the normal season, varsity practices six days a week, and novice practice five. Not all practices are on the water in a boat. Once a week, varsity has one day where practice is inside, on rowing machines. This is the day when coaches watch to see exactly how fast each rower is compared to other people in their boat, and also compared to people they are going to be racing against. Coaches are very serious during these practices. One new novice, Sarah Manno, says her first impression of the Newport coaches was that they "Take rowing really seriously, and they [the coaches] don't treat you like little kids." She explains she likes rowing, and hopes to continue to row in the future.

About the Writer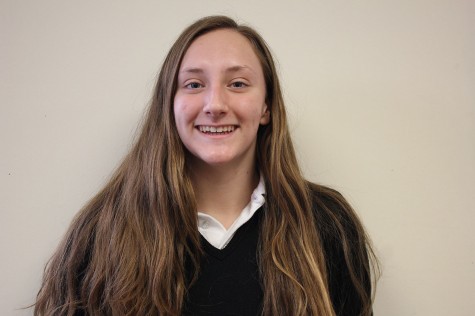 Maddie M., Reporter
Maddie is a freshman student at Padua from Unionville, PA. Her main pastimes include rowing, reading, and sailing. In the future, she hopes to do something...