New Castle County Track and Field Championships
Hang on for a minute...we're trying to find some more stories you might like.
Last Saturday and Sunday, the Padua Academy Track and Field team competed at Baynard Stadium for the 2015 New Castle County Championships. Friday began with Girls' Shot Put Throw at 2:30PM, where Padua Senior Teresa Highberger won (34-9). The running events for Padua began at 4:30PM as Sophomore Taliah Cintron placed second in the 100m hurdles. The 4×800 relay, consisting of Lydia Olivere, Emily Paolucci, Amber Owens, and Erin Spadaccini, won their race. Senior Maiya Dendy broke the New Castle County meet record in the 100 with a time of 11.83, but was disqualified for a false start in the semifinals. Other highlights of Friday consisted of Dendy winning the 200 (24.44) and Senior Emily Paolucci placing in the top six in the 3200.
On Saturday, Sophomore Taliah Cintron earned her 300 hurdles title (44.13) for her second consecutive year on the team. Senior Erin Spadaccini won the 800 (2:17.78) and Freshman Lydia Olivere won the 1600 (4:57.79). In addition, Sophomore Christina Allen earned the All-County title as she won long jump (17-6¾). Padua Track and Field Team also won the 4×100, 4×200, and 4×400 relays.
Senior Jill Ciritella, a high jumper and runner on the team who has been apart of all four New Castle County Champion titles, explained her final experience of the New Castle County Championship Meet, "It was an overwhelming and exciting meet. It's amazing to be part of such a hardworking team with coaches that are dedicated to being so successful. I'll miss the team spirit and enthusiasm we all share when I'm at college next year." Overall, the team had a successful meet as they won all 14 individual events and all four relays, earning them the fourth straight New Castle County Champion title with 184 points.

About the Writer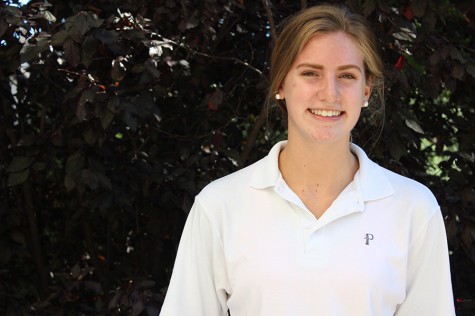 Erin S., Editor
Erin S. is a Senior editor for Padua 360. She enjoys eating, blogging, and sleeping in her free time. She is a passionate concert goer and aspires to be...