Freshmen KILLING it on Varsity Volleyball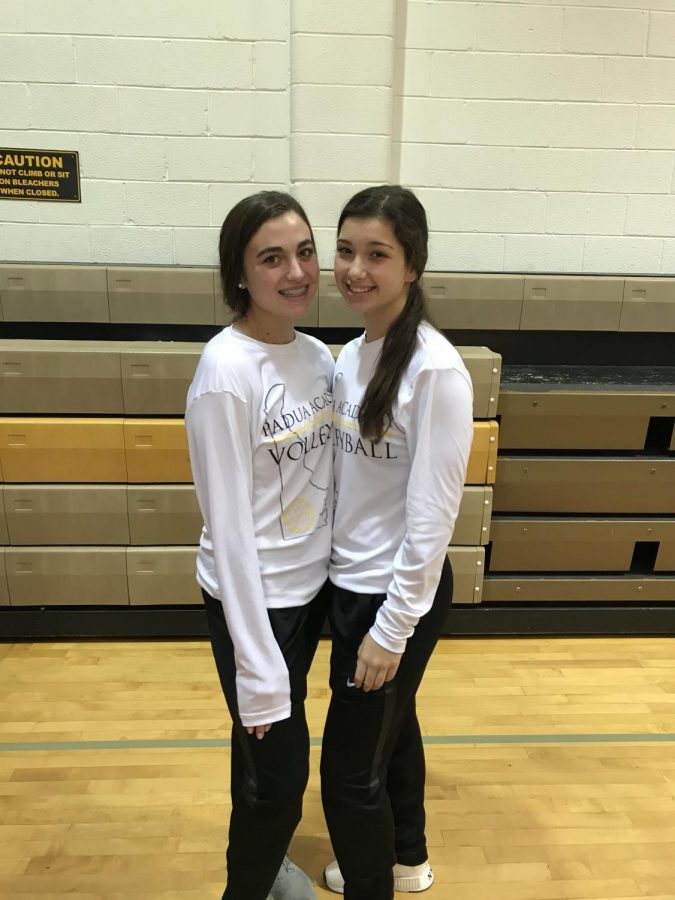 Audrey Lyons and Peyton Sullivan are a big hit this year on Padua's volleyball team. As freshmen, the two girls are the youngest on the varsity volleyball team. With a nearly undefeated record, the girls' contribution makes it clear that they deserve to play at the varsity level.
Audrey Lyons, a setter, has been playing volleyball for nine years. During tryouts, she "never expected" to make the varsity team. After playing for such a long time, Audrey has grown to love the sport. Her favorite aspects are "working with her teammates and the feeling of winning a big game." When times get hard, volleyball has been a "stress reliever" for Audrey.
Peyton Sullivan, a DS(defensive specialist) and outside hitter, has also been playing volleyball for nine years. With the goal of making the varsity team, Peyton "came [into tryouts] really prepared." To Peyton, volleyball is a sport she really enjoys and is something she can do "to get her mind off things." She loves "bonding with her teammates" both on and off the court.
Both girls consider making the varsity team a huge honor. Peyton said, "It is very hard for a freshman to make varsity" as Audrey had pointed out they were "only two freshmen [who] made it this year." The season with the team already has been a fun experience for the two freshmen, and they are looking forward to playoffs.
About the Contributor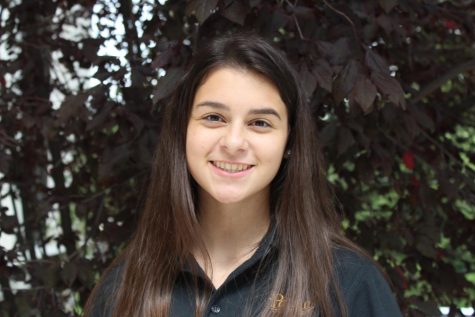 Kylie M. '22, Reporter
Kylie is currently a freshman at Padua Academy. Kylie lives in Aston, Pennsylvania and has no siblings. She has eight fish but has only named three: Swimmy,...