Activities Fair: New Year, New You!
Hang on for a minute...we're trying to find some more stories you might like.
On September 21st and 22nd, the Café was buzzing. Students were milling around looking for clubs to join at Padua's annual Activities Fair. This is when students are able to discover a bit of themselves and what they might want to pursue by participating in activities they enjoy. The Activities Fair is also a great opportunity for all students to get to meet new people and develop strong friendships. There are over 30 clubs to choose from this year such as Anime & Asian Culture, Blue Gold, Design Internship, Literature Magazine, Model UN, Poetry Out Loud, and Robotics.
Sophomores, juniors, and seniors are encouraged to participate for one club, but it is not mandatory, however freshmen were required to sign up for one club and are encouraged to choose two. It might not be possible to get in to all the clubs you are interested due to limited space, but this did not faze some of the freshmen, who signed up for as many as six clubs.
"I couldn't help myself," freshman Kayleigh Glavin exclaimed. "They all looked so interesting. I had to stop myself from signing up for more. I'm so excited!"  
Freshman Rachel Henry agreed and also chimed in, "I think participating in a bunch of clubs is a super fun way to get involved with the school. I want to be a lawyer when I grow up and joining Mock Trial is a great way to experience what it's like."
The Activities Fair is a way to become a part of the school, try new things, help your community, and discover a bit about yourself. All students are encouraged to participate in a club. Each club has at least one moderator and each member will be emailed the schedule for club meetings that are held during flex, but they'll also be found on the flex schedule that's emailed weekly. With a wide variety of activities to choose from, everyone has the opportunity to find something that they will enjoy this school year.

About the Writer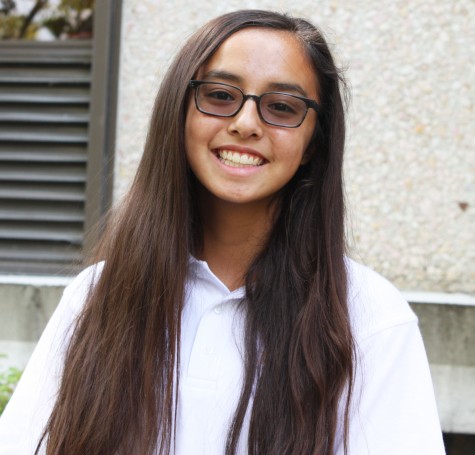 Lauren M. '19, Writer
     Lauren M. '19, a freshman, is an aspiring writer who joined the Padua360 team in hopes of branching out to get to know more people. She also hopes to be able to share thoughts and learn from others opinion. She dreams of having her own book being published.
     Besides journalism, Lauren is passionate about music, reading, Captain America, and swimming. She has been swimming since she was 5 years old and hopes to make the Padua Swim Team after tryouts. When she's not at school, you can find Lauren at swim practice. During our interview, Lauren shared a story of her greatest success: coming in second by .3 seconds at an important swim meet when she was 12 years old. Her biggest dream is to meet the olympic trial cut for swimming.
     Besides swimming, Lauren is also very passionate about music. Her favorite artists to listen to are currently Fall Out Boy, Halsey, Panic! at the Disco, Twentyone Pilots, All Time Low, and Paramore. She likes mostly alternative music and doesn't listen to rap and hip hop. Her ideal outfit would be brown combat boots, white-wash skinny jeans, and a red flannel top. She would never be caught dead in camouflage cargo pants, a staple piece of her younger self's wardrobe.
     Lauren is a very focused and determined student. She excels in math because to her, "math just clicks . . . it just makes sense to [her]." Her biggest academic weakness, however, is science. She prefers working alone in optional group projects because, to her, a perfectionist, the quality of work is defined as, "genuine work that you really focus and try hard on." She also believes that, "you shouldn't do something just to do it, that you should actually try hard on working to make it the best."
     At Padua, her one true weakness is the many stairs she has to climb in order to get to and from classes. When asked about what motivates her, Lauren responded with, "to do my best and to be a better person than I was the day before." She considers herself very independent, which she has defined as, "being confident and being sure of yourself and what you're doing." She also said that she would like to get over her social-awkwardness and get to know more people. Lauren plans on joining Blue-Gold, an activity at Padua Academy that focuses on helping the athletes in Special Olympics by hosting fundraisers such as Blue-Gold Bingo, their annual DSA Christmas Party, and Blue-Gold Prom. She loves helping people and working in teams towards a common goal. She defines a team player as someone who is "always there that you can depend on and someone who is reliable." Lauren has her whole high school career ahead of her.
Written by Sarah T. '17