The First Community Homeroom of the Year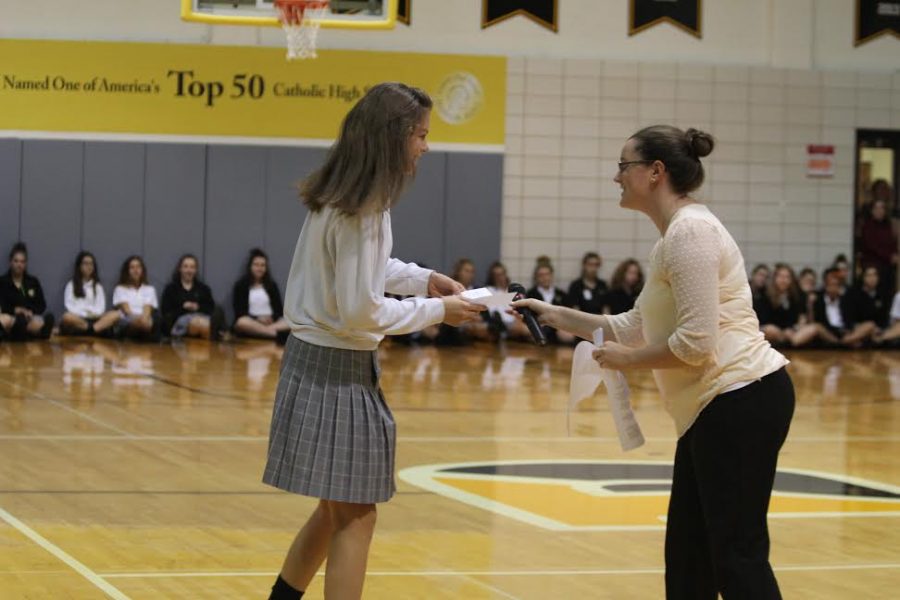 The first Community Homeroom took place in the gym during the usual homeroom time on Monday, October 17. All the students and teachers gathered together to join in prayer, the Pledge of Allegiance, announcements, and awards. All of Padua's fall sports teams (volleyball, cheerleading, dance team, and field hockey) were all recognized during the event. The Jefferson Award was also given to last year's junior class officers for their work for charity work in the coat drive. An award was given to junior Nicole Brown for her outstanding service for the Middletown Fire Company. She volunteered over 200 hours in just October. The Sparkle award was given to two girls, one sophomore and one senior as well as Mr. L, the journalism and PATV teacher. He could not attend due to a field trip with the PATV students, however, Mrs. Alinda said, "If you see Mr. L at all this week, congratulate him on his sparkle award."
The other Sparkle Awards were given to sophomore Ally Stuebing and senior Marie Soja. They were nominated by their peers as well as teachers. The Sparkle award is a really good way of showcasing students as well as teachers for their great personalities and abilities to bring joy to people. After Community Homeroom, many girls were already talking about teachers they were going to nominate for the next Sparkle Award. Junior Maddy Phillips said, "I want to get the whole Sci-Fi Lit class to nominate Mr. Cross; he really deserves one."
Many students love this form of homeroom because of the community and the unity of the event. Others don't seem to love it as much because it cuts into flex time. Community Homeroom is a good way to bring all the students together and many students look forward to the next one.
About the Contributors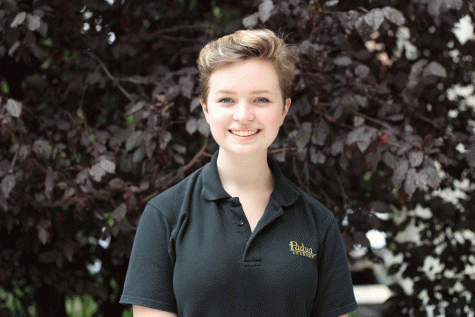 Maddie Z. '18, Graphics Editor
What grade are you in?

I'm a senior at Padua.

What is your favorite food?

My favorite food is my homemade enchiladas.

Favorite music?

...