Why Is Convocation Important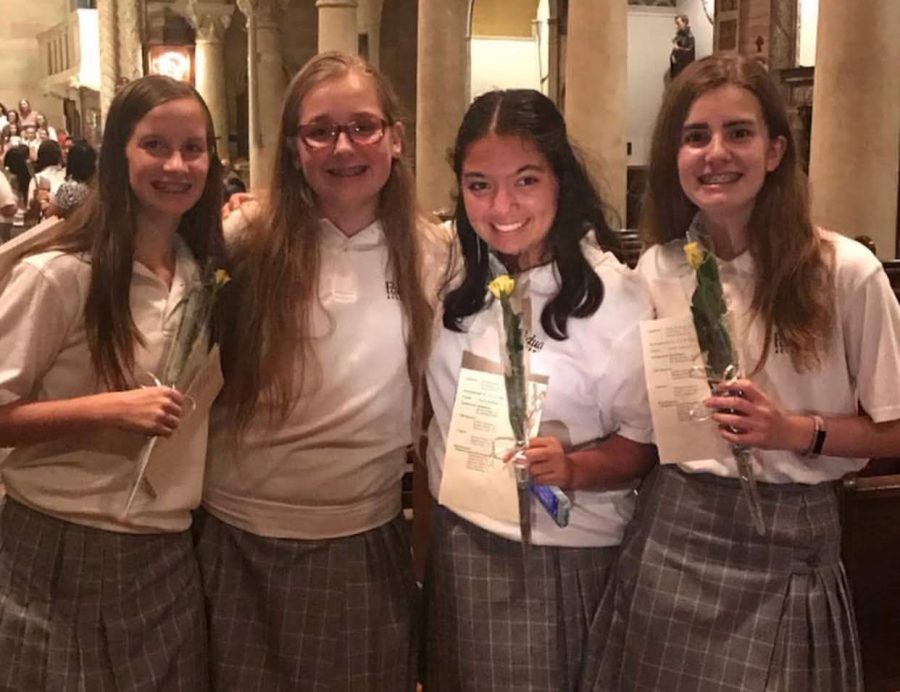 The freshman convocation, initiating the class of 2022 into Padua, took place at St. Anthony of Padua Church on September 26th. According to Ms. Keefe, "Freshman convocation is an opportunity for all of the freshmen to mark the beginning of their time here at Padua." Since Padua is a Catholic school, it uses a liturgy within its mass. This brings freshman and their parents together and symbolizes that they are a part of the school community, the sisterhood, and the tradition behind the school.
The freshman convocation may seem like a regular mass, but what sets it apart are the roses. At the end of the mass, freshmen come to the altar and receive yellow rose buds. The color yellow symbolizes the school colors of Padua and the bud symbolizes the fact that freshmen are new to the school. Then, at graduation, seniors receive a fully bloomed rose to symbolize how they have grown through their four years in high school.
Freshman Haley Dougherty said, "I think the most beautiful thing about the mass was receiving our first rose bud." This ceremony brings Padua freshmen together in friendship and sisterhood.
About the Contributor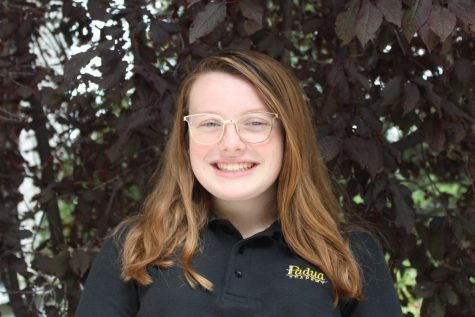 Devon C. '22, Reporter
Devon is a freshman at Padua. She wants to do something with writing in her future, and she is excited to be taking this journalism course to hone her...