Applying to College during COVID
Many seniors are anxiously applying to and awaiting answers from colleges. Although the college process is always a busy time for students, COVID-19 has added an extra layer of stress to high school students around the country. With cancelled SAT and ACT tests and the effects of virtual learning, students at Padua are having a very different college application process compared to past students.
Tatiana Mendez, a senior at Padua Academy, is in the midst of applying to her colleges. "It has been crazy, I don't think anyone knows what to expect at this point. I am taking it day by day," Mendez said.
Mendez has had only one opportunity to take the SAT which has caused much stress to her when applying to colleges.
"I took the SAT once. In normal circumstances, I would have taken it maybe two or three tims. That is the part that makes me the most nervous."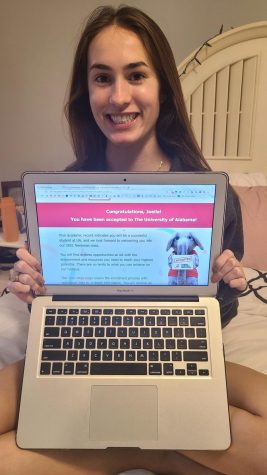 Although Mendez is stressed, like many other high school seniors, she is excited to see what the future holds for her.
"I am very hopeful. I cannot wait to start hearing back from schools. Although it's been tough for all of us, we are prepared and I know in the end, we will all be okay" Mendez said
While many students are still in the process of applying to schools, many students have received admission decisions from a few schools. Joelle Lennick, a senior at Padua received word just last week that she was accepted into the University of Alabama.
"It was quick. When I received the email saying I was accepted, I was so happy," said Lennick.
Receiving an acceptance letter from college is one of the most rewarding feelings especially after so much stress and uncertainty this year has brought on.
"I was so relieved, it was like a weight was lifted off my shoulders. It was probably one of the best feelings in the world." Lennick said.
While the application process certainly does look different this year, students are certainly trying their best to stay calm and collected when applying and awaiting decisions.
About the Writer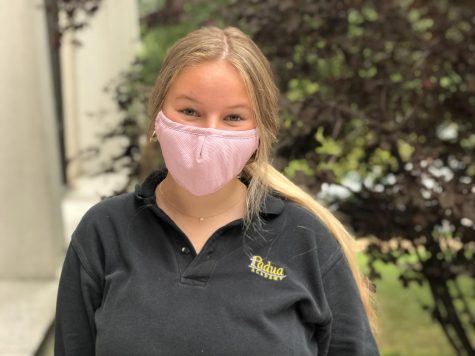 Sienna D. '21, Staff
Sienna DeMedio is a senior at Padua Academy. She chose to come to Pauda because she liked the idea of going to an all girls school and one in a different...