Tree Trim Kicks Off Holiday Season
The annual Padua Academy Tree Trim brought the community together to decorate the tree located in the cafeteria. On Thursday, December 2, each homeroom decorated an ornament, and the representatives hung it on the tree. Every ornament had a theme depending on the grade level. The freshmen were gingerbread people, sophomores were candy canes, juniors were reindeer, and seniors were Santa hats.
Freshman Sarah Voigt is on Student Council and said was excited for the Tree Trim because this was her first year experiencing the festive tradition.
"My favorite part was the caroling and I liked planning it with other students," Voigt said. "It was great being part of the community for the first time. I think this was the best way to start off the Christmas season."
Elaina Filandro is a sophomore, and last year she did not get the full experience due to COVID-19. This is the sophomores' first real Christmas experience without the stricter guidelines from last year.
"My favorite part of the Tree Trim was hanging out with all of my friends and being a part of the community," Filandro said. "I also really love to have everyone individually go and put up their ornaments on the tree."
Ava Scharp is a junior and she only had one true Padua Christmas experience besides this year.
"I think it was a great way to kick off the Christmas season and show cheer with the Padua community," Scharp said.
This celebration was the last Tree Trim for seniors like Aesha Patel. She said was sad thinking about how this was her final year participating in the activity.
"It is sad knowing that I can never do this again," Patel said. "This was my third Tree Trim since I never did it as a junior. I am really gonna miss doing this with my friends."
About the Contributor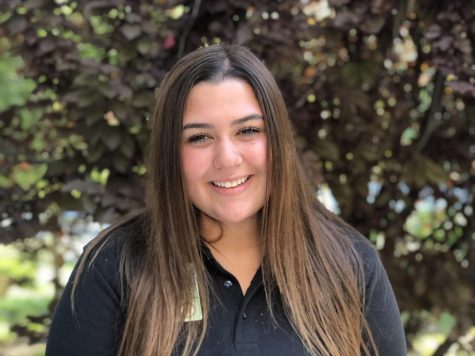 Luciana T. '25, Reporter
Luciana Talley is a freshman at Padua Academy. Before coming to Padua, she attended middle school at Christ the Teacher. She took Journalism because she...