Why Should You Listen to "Madiba Riddim"?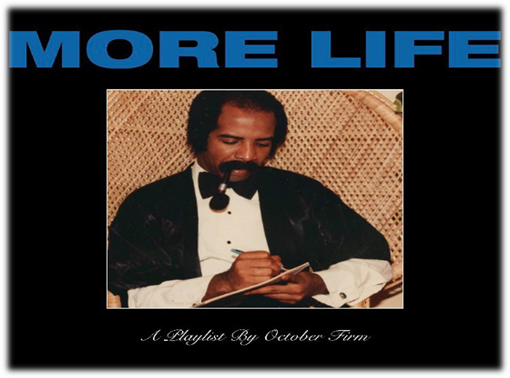 "Madiba Riddim" is a 3-minute 25-second song on Drake's "More Life" playlist, produced by Frank Dukes and Nineteen85. "Madiba Riddim" can be found on all music platforms including Spotify, Apple Music, Musi, Soundcloud, Pandora, Youtube, and several others. "Madiba Riddim" classifies as hip-hop/rap and was released on March 18th, 2017. This song has an enjoyable, relaxing rhythm where the listener can appreciate the song.
"Madiba Riddim" explains Drake's journey to fame and struggles he's faced, including struggles with his day ones and his exploration throughout the celebrity world. "Madiba Riddim" continues a combination of of influences from around the world, and the song's name is most likely a reference to the South African anti-apartheid revolutionary, politician, and philanthropist Nelson Mandela. Mandela was also known by his clan name "Madiba", a term used as a sign of affection and respect. "Riddim" is the Jamaican Patois pronunciation of "rhythm," and in reggaeton it refers to the instrumental accompaniment to a song.
"I cannot tell who is my friend, I need distance between me and them. Gonna have to me how to love you again. God knows I'm trying. God knowing I'm trying for you. God knows I'm trying." These are the first lines of lyrics beginning the chorus. In the song, the lyrics are sung with strong meaning behind them. Drake has developed paranoia over the course of his career, unsure of who to trust. His relationships with other artists have been distant, such as Meek Mill who went from being a collaborator on "R.I.C.O" to becoming entangled in several problems after Mills questioned the authenticity of Drake's songwriting. Drake's Cash Money Records boss Birdman has also clashed with Drake's mentor Lil Wayne, changing the nature of the relationship between Drake and Birdman. Although Drake is a talented artist, his few features and connections with Mills have gone a long way and have been appreciated by listeners like me.
"Knows it, pure mind and pure soul I possess, he knows it. Anointed and protected, I was chosen" are the lyrics of the first verse in the song. Drake is a Canadian-raised Jew who often sings about religious imagery. Drake now establishes himself as divinely protected; he was anointed. Anointing the body or head with oil is common practice in Judaism and Christianity. In the Bible, it states that Jesus was anointed by God with the Holy Spirit to spread the Good News. It is also believed that Jews are the chosen people. I never really thought of an artist such as Drake to be so religious, but it really speaks on the kind of person he is and his morals. It contributes a good sense of beliefs into his music while still making the music enjoyable.
The beat flowing with "Madiba Riddim" starts off with a very smooth instrumental piece and picks up with a few drum beats. The beat has a very flowy yet repetitive sound while the lyrics match the energy the beat gives and are not edited or autotuned a lot. The lyrics fit perfectly with the beat, making the song classify as rap/hip-hop but sounding more chilled and calm.
The lyrics are meant for the listener to enjoy but also to tell a story of Drake's life, success, and few lessons he has learned throughout his journey. Such experiences have made Drake wary of the people around him and slow to trust and love, which he explains he is trying to change for the girl he is singing to in the song. I highly recommend "Madiba Riddim" for a playlist with other chill beats or for a day when you can truly appreciate the lyrics of a song.
About the Contributor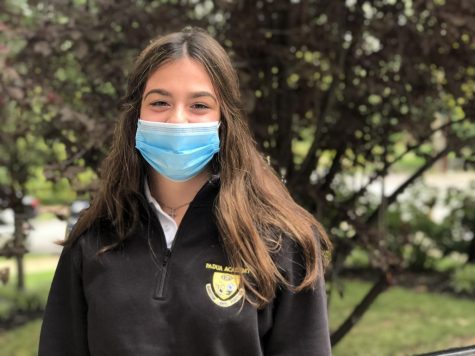 Gia Z. '24, Staff
Gia is a freshman who recently made a switch from public school to Padua. She loves caffeine, listens to all sorts of music (except for country), and dreams...