New Teacher Profile: Ms. Gaynor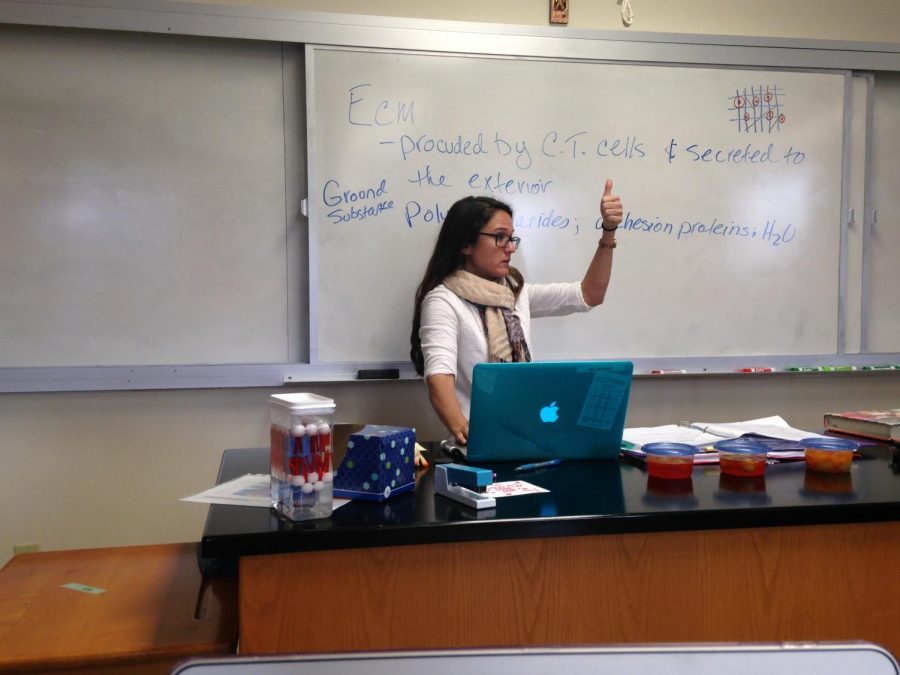 This year, Padua has welcomed a number of new teachers into its faculty. Among these teachers is Ms. Gaynor, a new addition to the science department. She currently teaches 9th grade Biology, 10th grade Chemistry, and 10th, 11th, and 12th grade Anatomy and physiology, working with students in every grade.
Ms. Gaynor completed her undergraduate degree in biological sciences at Neumann University, and went on to complete a graduate studies program in special education. Before coming to Padua, she taught primarily in public school, saying, "I spent most of my teaching career in public school, and I wanted to see what teaching is like in a different sector of education."
Of all the fields of science to teach, Ms. Gaynor feels that Biology is the most enjoyable and perhaps the most important. "For me," she says, "that is the basis to segway into other sciences." In terms of science as a whole, Ms. Gaynor values the knowledge she can give to students about how their bodies function in terms of separate parts, as well as how our bodies interact with our environment. "Oh, and dissection," she says. "I love dissection!"
Asides from teaching, Ms. Gaynor loves to cook. She especially enjoys cooking side dishes, and as for baking, she loves making scones.
Ms. Gaynor is just starting her time at Padua, but she has already made her mark in the science department, and will continue to teach students of all grade levels and interests as she explores what teaching at Padua has to offer.
About the Contributor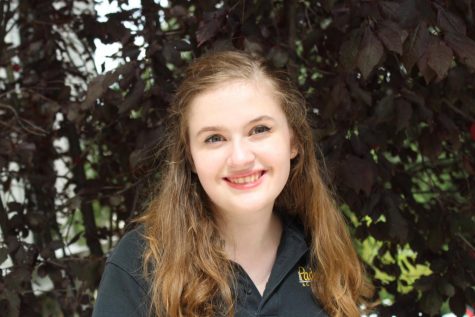 Stella W. '19, Editor-in-Chief
Stella White is a senior at Padua Academy. Born in Delaware, with a wonderful British accent, Stella has spent a lot of her life growing up in England....