Encounter 2015 Preview
Hang on for a minute...we're trying to find some more stories you might like.
 Every year, Padua Academy takes a group of students interested in deepening their faith on a weekend retreat called Teens Encounter Christ, or Encounter. During this retreat, around 30 girls will go to a retreat house in Pennsylvania. Encounter is planned by the "Team," the girls who have been on Encounter before and their chaperones. While on this retreat, the 'Ecounterites' do many activities with the group and the team members hold discussion to help the girls reflect on their relationship with Jesus.
    Hayley Abernethy, a senior at Padua, will be embarking on Encounter this fall. She says, "I'm so excited to experience first hand all the great things Encounter has to offer! Ever since I was a freshman I've heard about Encounter and it always sounded like this mysterious and wonderful thing that everyone who goes loves and benefits from; and that's definitely something I would like to experience for myself." Hayley mentions how secretive this program is and says that it adds to the effect of drawing people in.
    Another senior, Josefa Castelli, has already been on Encounter and loved everything about it. She says, "It's a great way to experience and get to better understand Jesus's love through your very human relationships! I highly recommend it."
    Anyone interested in joining the 2015 Spring Encounter Team, or even looking for more information on Encounter should email Mrs Vavala.

About the Writer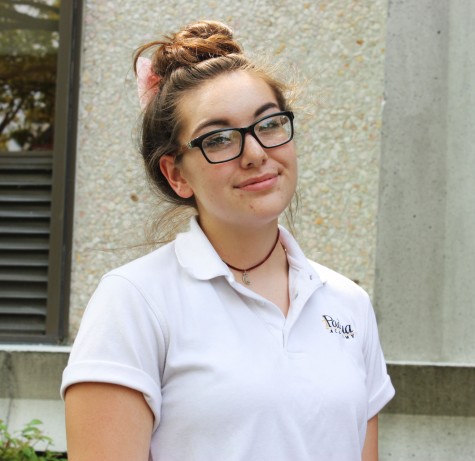 Sarah T. '17, Writer
Sarah T. '17, a junior at Padua Academy, is in no way related to One Direction band member Louis Tomlinson (although she did pretend to have a British...