Pacific Daydream – Weezer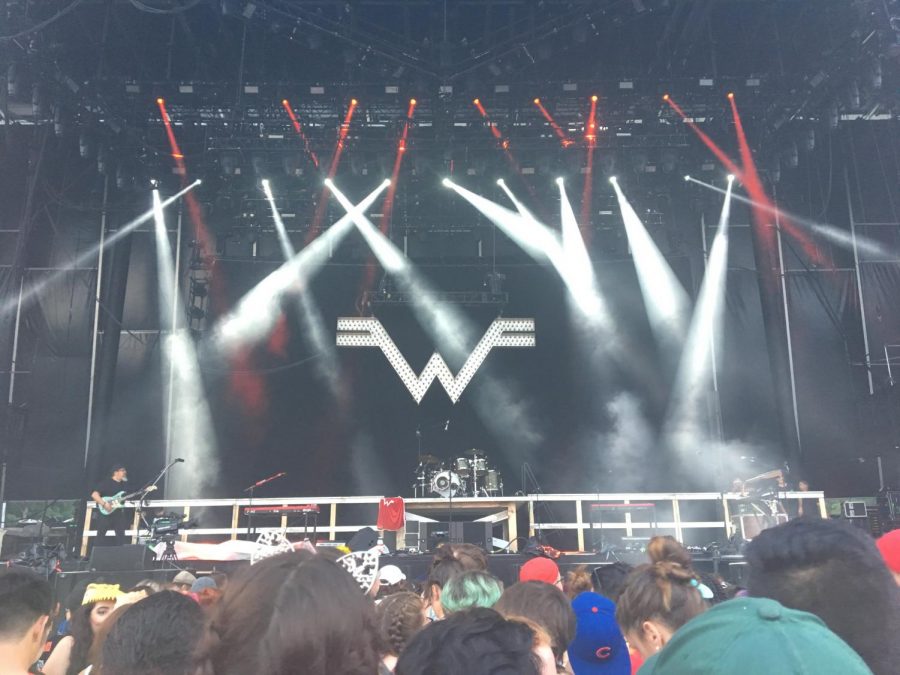 Weezer just released their latest album, Pacific Daydream, on October 27, 2017. The band consists of River Cuomo (singer), Patrick Wilson (drums), Brian Bell (guitar), and Scott Shriner (bass guitar). Their first album was released on May 10, 1994, which was a self titled album, but it is commonly referred to as The Blue Album. Some songs on their first album include, Buddy Holly, My Name is Jonas, Undone – The Sweater Song, and Say it Ain't So.
Weezer currently has 1 video album, 2 compilation albums, and 11 studio albums. Previous released albums are drastically different, making Pacific Daydream stand out among their music. Many of their songs contain heavy guitar and drums or have an excited vibe. Pacific Daydream is more calm and has no heavy instrumentals. Most of their other albums were released under the genre of alternative rock, but their most recent one is under the power pop genre.
Despite the songs on Pacific Daydream not having heavy instrumentals, I think that the songs still get me feeling upbeat and make me want to sing along. The lyrics are catchy and I think that has to play in with the unique choice of beats with each song. River Cuomo's voice feels very natural and calm in this album and like he is relaxed while singing. Overall, this album is unlike what they have produced in earlier years, but even though it is different I feel that it can bring in new listeners yet still satisfy their fans.
Kamryn Hopewell, Samantha Chambers, and Kaitlyn Dechant, students who had never listened to Weezer before, were all given the song titles from the whole album and asked to choose a song they think was intriguing or thought they would like the most. Hopewell chose the song "Feels Like Summer" because she thought it would give her summer vibes. She went on to say, "I really liked it. I don't listen to music like that, but it was cool to hear it. It made me feel like it was summer by giving me good vibes."
Chambers chose the song "Beach Boys" because she thought it would be a song she would like. After listening to the song she said, "Firstly, I did not expect the song to sound like that. But, when I got into it I started to really like it and the drums sounded good too." When given the album, Dechant chose "Happy Hour" because she thought it was intriguing and said, "It was very different than what I expected. But, it gave me good vibes because it was a pretty chill song."
The highest the album has reached on the Billboard album charts was ninth during the week of November 5, three weeks after the release date. Pacific Daydream hit the eighth ranking when it first debuted for the ITunes album chart.
Here is the link to stream Pacific Daydream on Spotify: