The World of 'Trench'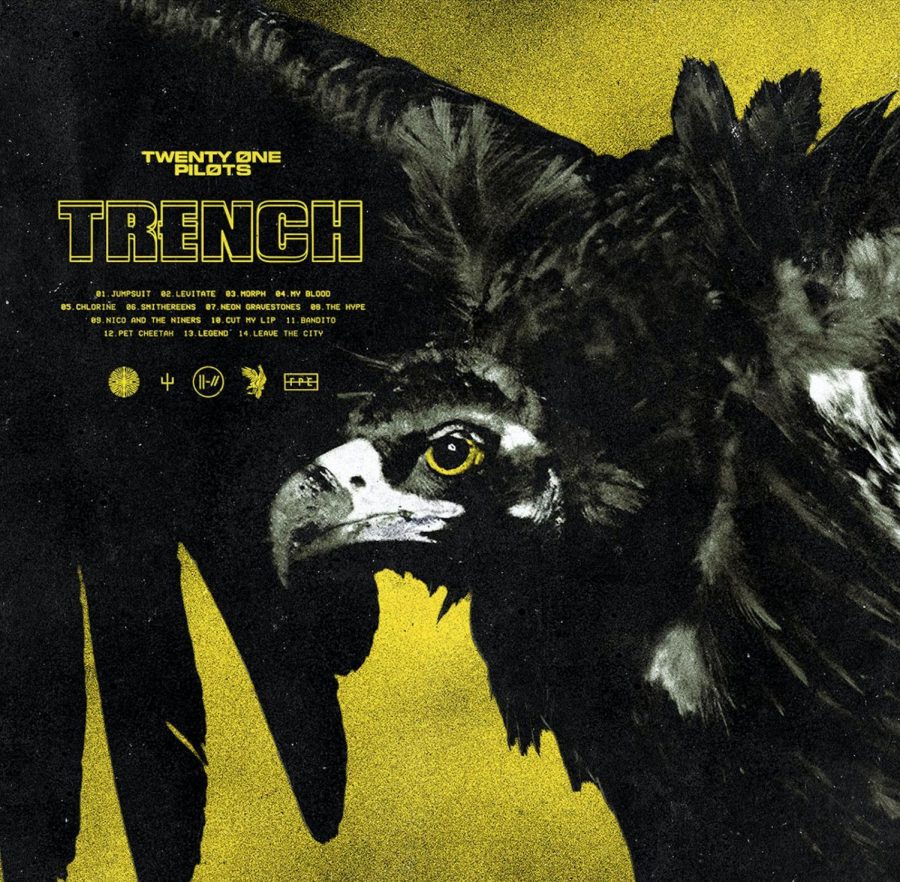 Twenty One Pilots' new album, Trench, is a creative, different mixture of music, that has fabricated its own musical style. After taking a yearlong hiatus, the duo, drummer Josh Dun and singer Tyler Joseph, finally released the album on October 5th. Trench reached number one on the US iTunes Charts and is currently number two on the Billboard 200 chart. Listening to the first couple of songs, I was slightly put off by the album, thinking it was too alternative for me because of its use of rock techniques and seemingly dark lyrics. After listening to the full album I realized how the diverse music, meaningful lyrics, and full concept behind the album tied the whole thing together. I would definitely consider purchasing this album.
Like many of their other albums, Trench explores a variety of different genres such as alternative rock, pop, hip hop, rap, reggae, and R&B. In songs such as Morph their use of a synthesized hook, a light piano, drumming and various sounds, combined with Joseph's voice when he switches from rapping to mellow singing, made an interesting and catchy melody.
The group's contrasting lyrics and music is also an interesting feature to pay attention to. Listening to Legend and hearing the ukulele, drums, and the keyboard's happy tune, but focusing on the sad lyrics in memory of Joseph's grandfather was a heartfelt reflection to House of Gold, a song from their previous album Vessel.
Personally, the concept of the album struck me as the most interesting. Joseph talks about insecurities, mental health, and spirituality in the lyrics by incorporating all of it through the idea of making the album into a new world. Trench tells the story of the city Dema which is ruled by nine Bishops, led by Nico (Joseph's insecurity put into a character, also known as Blurryface, the concept of the last album). The people in Dema cannot escape the walled city so the protagonist joins the group who has escaped, the Banditos. Each song tells a story, not only about the fantasized world, but about Joseph's real feelings.
Part of the reason why people listen to the duo's music is because they can relate to it and take many different feelings and ideas from it. Sophomore Meghan Freeze said, "I like the message behind the lyrics of the songs and how it tells a story while including serious topics like mental health. Each song is different in its own way. I think it's one of their best albums."
Although Twenty One Pilots' music may not be for everyone, I would definitely suggest giving it a chance and diving into the world of Trench, especially for the listeners who love diverse music and a deep meaning.
About the Contributor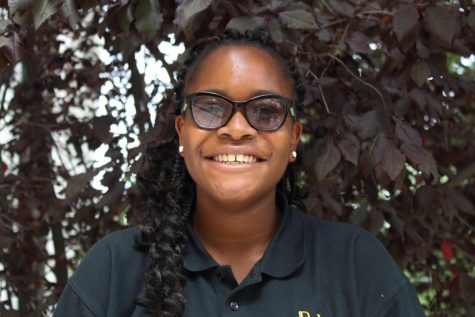 Esosa E. '22, Reporter
Esosa is a freshman at Padua. Born in London with Nigerian parents, she is undoubtedly an interesting person to talk to. Esosa loves her Honors Introduction...