Opinion: Little Women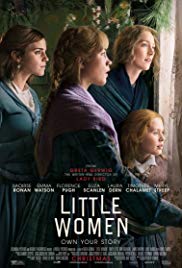 "Little Women" has caught the attention of many viewers. This movie had 95% people liking it according to Rotten Tomatoes. The background had lots of meaning to it, but also a great amount of sisterhood, friendship, and hope shown throughout the movie.
The director of "Little Women" is Greta Gerwig and is produced by Amy Pascal, Denise Di Novi, and Robin Swicord. The main actors were Saoirse Ronan, Timothee Chalamet, Florence Pugh, Emma Watson, and Eliza Scanlen. This movie was released on December 25th, 2019. This movie shows how family is a big part of life and that you should always stick together with the ones you love, now matter what the situation.
"Little Women" is about a poor family, with 4 sisters who have very different wishes for when they're older. It also shows how they each get through the hard days together and never let each other down. One of the sisters, Beth, gets sick and cannot do much for the family. Jo, who loves to write, and Amy, who loves to paint. They both cannot leave their family due to financial reasons which makes some of their dreams not come true. Meg, who is the oldest sister, is wanting to find the love of her life. Obstacles come in the way for each sister finding what they want, but they never let their wants get in the way of family and sisterhood.
One scene of this movie really showed that family will always be there even when it doesn't seem that way. Jo and Meg go to a party and do not allow Amy to go. Amy got upset at Jo for telling her she couldn't, so she burns all Jo's writings from past years. Those writings were the only thing Jo had that she cherished.
When the 2 girls got home, Jo finds out that Amy was the one who destroyed her writings. They did not talk to each other until one night, Amy falls into an ice pond and begins drowning. Jo helps Amy get out of the pond. In that moment, they come to the realization that they're sisters and that they need to move on. I love this scene because it shows that even when bad things happen, family will always be there for one another, even when you might not want to be.
I do recommend this movie. I think any age could watch it, but probably from 10 and older. Some things were confusing, but this movie just had a great message. It showed how great sisterhood is and that family is forever. While I did love the message, the plot was great too. The plot was not just for entertainment, but also had a great importance behind it. You would have to pay great attention to what's happening throughout the movie because there was a great number of flashbacks, but other than that it was an amazing movie that everyone would enjoy.
About the Writer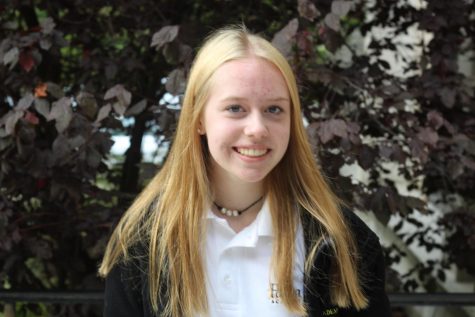 Hannah B. '23, Reporter
     Hannah Bachman is currently a Freshman at Padua. This is her first year at a private school. She previously attended Springer Middle School. When...