"Encanto": Too Much Music for a Musical
When I heard about the release of "Encanto," I figured it would be just like "Coco." That movie was Disney's first Latino musical, released in November 2021. This movie is filled with animations and magic throughout the whole movie. As it turns out, the actual plot was nothing like "Coco," but I still did not like the story or the music of this movie.
In "Encanto," the Madrigals are extraordinary people who live in a hidden town. When their abuela was younger, her home town was destroyed, but the world blessed her family with a miracle, the candle. The magic of the family candle blessed every child with one unique gift, except for Mirabel, the main character. Mirabel is considered a princess, but it isn't known how. Bruno sees an image that Mirabel is the last person to help the magic of the family. Mirabel may be the family's last hope when they discover the magic of the family is in danger.
The songs in "Encanto" are good, but it feels like there are songs every 5 minutes. In my opinion, only two of the movie's eight songs are actually enjoyable. Lin-Manuel Miranda, who also wrote songs for "Moana," is the composer behind the soundtrack.
I watched this movie in the theaters, and everytime a song came on it made me want to walk out. While it was good for a musical, there was too much music in every scene. The film features the voices of Stephanie Beatriz, Jessica Darrow, Diane Guerrero, John Leguizamo, Addasa, and Maria Cecilia Botero.
"Encanto" earned a rating of 93 percent on Rotten Tomatoes, which I feel is a little too high. While it appears that most people who watched it loved it, I thought this movie was not very good and needed a better plot. It was hard not to drift away from some boring scenes towards the middle. I feel like the movie did not have much of a main idea to really take away, except they must protect their home and their family.
This movie was not a total flop, but it was also not one of Disney's best movies. I think that "Encanto" could be the movie to show that Disney may have lost their spark. This movie may appeal to younger children, but I didn't really like the movie and would not recommend it to teens and adults.
About the Contributor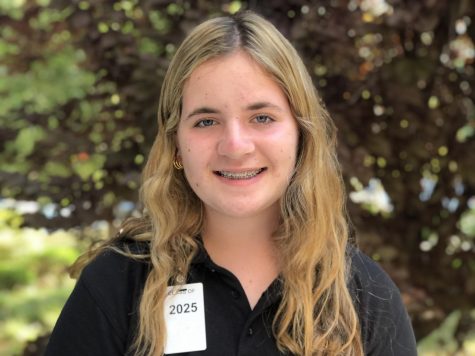 Madison M. '25, Reporter
Madison Mutschler is a Padua freshman this year who previously attended Immaculate Heart of Mary. She lives in Wilmington, Delaware, and is a reporter...