The Life of a Student Athlete at Padua
Hang on for a minute...we're trying to find some more stories you might like.
Student athletes at Padua deal with some of the highest expectations among their peers. Protein shakes, lifting weights, and personal trainers are the highlight of many student athlete's days. Due to the fact that many of these dedicated athletes play their sport with hopes to make it big in college, maybe even go pro, club teams, high school teams, and private lessons are all common practice. Sophomore, Emma Lucey, explains, "With club volleyball, Padua volleyball, and training, life can get overwhelming really fast. You learn to make time to study in the car, on breaks, and you get up early. The sacrifices we make are to pursue what we love." With conditions as extreme as these, there is no possible way anyone could do this if they didn't love it.
School and sports become a balancing act, that unfortunately sometimes tips to one side. Bailey Tuschinski, an avid dancer with big dreams, sacrifices a great deal to do what she loves. "Dance has been my life ever since I was a little kid, and it's hard to keep priorities straight when you've found your passion." Performing well in a game can sometimes take over academic duties. With stress from coaches, teachers, parents, friends, and most importantly yourself, it's no wonder that things can get pushed aside.
Injuries turn into nightmares when sports are jeopardized, every athlete's worst nightmare. Rachel Baker, a sophomore was forced to giving up her love for cheerleading when an injury sidelined her. She confesses, "After I wasn't able to cheer, I didn't know what to do with myself." A torn ACL or something as simple as a concussion can ruin a career. Some athletes go as far as not reporting injuries in fear of what that constant headache or perpetual back pain really is.

About the Writer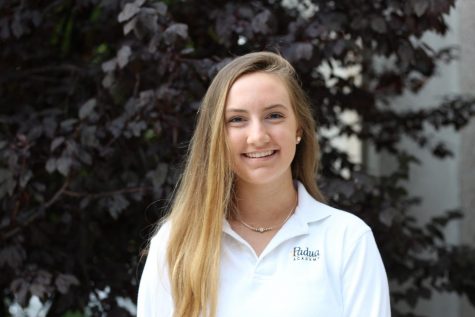 Grace C. '18, Editor
What grade are you in?
What is your favorite food?
A Jim's cheesesteak, wiz with out, with a coke, sitting on the South Street curb.
Why are you taking journalism?
Journalism opened up opportunities for me, including, attending the Democratic National Convention, being published on the Best of Sno website, and honing my writing skills. When the opportunity to lead the class arose, I jumped on it.
Best advice you've ever received?
Be cautious of the people you meet.
Favorite music?
Blasting country music, in a truck, will always make my think of the happiness only summer can bring.