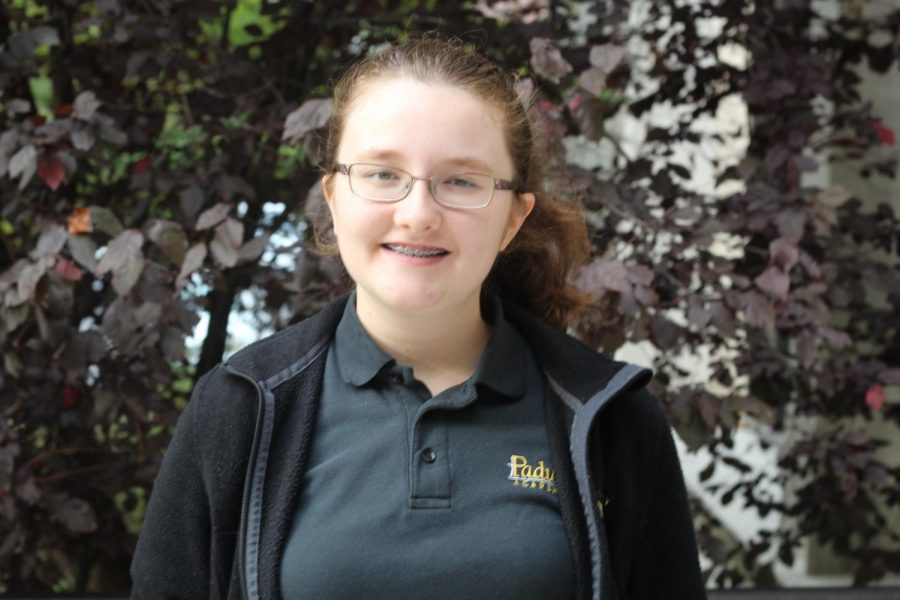 Abby is currently a junior at Padua who enjoys acting. She has a younger sister, Audrey, who is currently in eighth grade at IHM. Her mom is a lawyer for the state and her dad used to be a teacher, but is now an aid for a county council woman. Abby's family is Irish, Italian, German and Lithuanian.
     She recently finished her 25
th
production where she played Hook in a twisted neverland. She has directed 3 one act plays. She aspires to play Fiona in
Shrek
and Elle who is the hairdresser in
Legally Blonde
. Her favorite role she played was Pinocchio in Shrek. She is also in the choir for her church and has danced for 9 years, which helps with her acting. 
     Abby also enjoys cooking. She just finished making her 30th metal in a project where she makes a dish from every state. She calls this project "America the Delicious."
Abigail C. '21, Reporter
Jun 04, 2020

How We Performed a Play in Quarantine

(Story/Media)

May 20, 2020

My Journey to Find Yeast During a Pandemic

(Story/Media)

May 17, 2020

How the Future Class of 2024 Copes with Quarantine

(Story/Media)

Apr 23, 2020

How My Family Keeps Sane in Quarantine

(Story/Media)

Apr 05, 2020

Thank You's for the Coronavirus's Unsung Heroes

(Story/Media)

Mar 31, 2020

Understanding Coronavirus Vocabulary

(Story/Media)

Mar 19, 2020

Student Blogs

(Story/Media)

Feb 27, 2020

Please Stop Making Cinderella Remakes

(Story/Media)

Feb 13, 2020

Six Month Check-In With Dr. McClory

(Story)

Feb 06, 2020

Handwriting vs. Typing Notes: The Great Debate

(Story/Media)

Jan 30, 2020

How Padua Began Recycling Again

(Story)

Dec 16, 2019

Juggling a Part-Time Job With School

(Story)

Dec 06, 2019

Backbreaking Backpacks

(Story/Media)

Nov 20, 2019

Volleyball Victory

(Story/Media)

Nov 13, 2019

Essay Tips From Your English Teachers

(Story/Media)

Nov 12, 2019

Impeachment: What You Need To Know

(Story/Media)

Oct 29, 2019

Double Trouble: Twins at Padua

(Story)

Oct 02, 2019

Does Padua Have Cliques?

(Story)