Please Stop Making Cinderella Remakes
The story of Cinderella is a childhood classic: A poor maid abused by her stepfamily meets her prince at a ball, she runs away from him, he finds her, and they live together happily ever after. This story spread far and wide to almost every country and culture. However, the plot line is so common that it has become boring. The story itself became a trope. Even attempts to make it interesting come off as trying too hard to be different.
According to Dictionary.com, the most common version of the story of Cinderella can be traced back to a book written by a French author in 1697 named Cendrillon. The story can also be found in a Greek story from the 6th century BCE and a Chinese story from the 9th century CE.
Disney took advantage of the popularity of Cinderella stories and made their classic Cinderella film in 1950. They produced two sequels to the original movie, sold the symbol and images of the story on everything from mugs to tote bags, and made her castle the symbol of their entire company.
Aside from Disney, many, many Cinderella movies came out in theaters. Some movies simply re-told the same story, but others put the characters into new situations, cultures, or time periods. This story has become especially popular in Europe and Asian countries.
On IMDB, 200 movies, TV series, and shorts have the name "Cinderella" in their title. This doesn't even count the large number of Cinderella-inspired stories that don't have "Cinderella" in their title. According to Dictionary.com, there are over 500 versions of Cinderella just in Europe.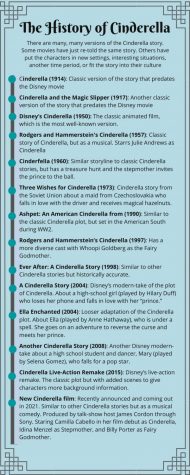 However, this large number of Cinderella movies is insane. There is no way to re-make a story over 200 times without it getting boring. We don't need any more Cinderella stories; we don't even need many of the ones that are already produced.
I tried to think of why people keep watching Cinderella movies, and I've decided it all boils down to one thing: the story is comfortable and predictable. We all know what the ending will be and that comforts us. It's nostalgic, reminding us of our childhood. People see a bit of themselves in Cinderella and her story and want to see her succeed.
The reason I think companies continue to produce Cinderella movies is because these movies have a pretty good chance of succeeding. People know the story and won't be disappointed by it. Also, the plot is easy to adapt into a modern setting, new setting, or new experience.
At a certain point, all good things need to end. That stopping point was a few remakes ago. I appreciate all of the hard work people put into Cinderella movies, but I think it's time to find another story to tell.
About the Contributor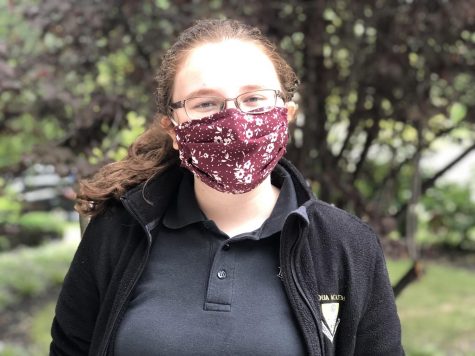 Abigail C. '21, Editor-in-Chief
Meet Abby, one of the editors-in-chief of Padua 360. She is a senior who loves show tunes, volunteering, "Criminal Minds", and reading. Abby took the...