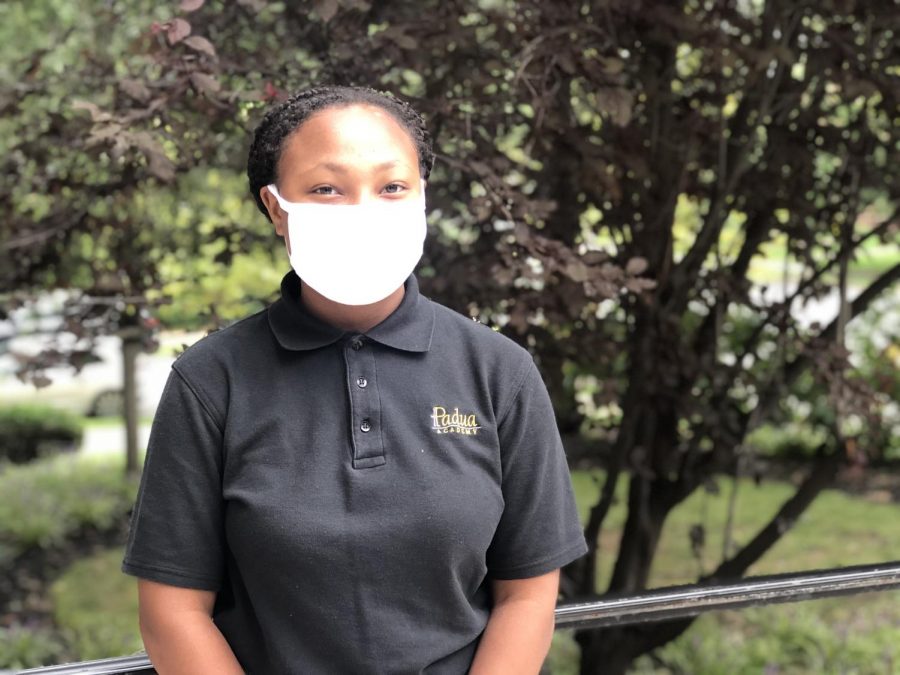 Fear has gripped the lives of millions as a new challenge of uncertainty faced the world head on. Fifteen year old Tiara Nelson refused to let fear take her down, remaining hopeful for the future with her head held up high.
Tiara Nelson is 15 years old and a current sophomore at Padua. She is the middle child of two siblings; an older brother and younger sister. A new addition of a puppy will be added to her family on September 30th. 
Tiara has many hobbies, including riding roller coasters. Her favorite ride is Tower of Terror at Walt Disney World. She enjoys the thrill of each drop and loop of rides. If she could pick anywhere to go on vacation, she would travel to different amusement parks. 
"I would describe myself as someone who isn't really afraid of things." Tiara said. 
The fear of coronavirus did not affect her as she found multiple ways to cope with the new situation. She was very grateful for the extra time over quarantine to complete homework and enjoy more free time. 
Netflix and music helped relieve her extra stress as she watched shows such as
Liv and Maddie, ANT Farm,
and
Full House.
The transition of the new school schedule had left Tiara with strong opinions. She prefers school going completely online than in person. Waking up at six in the morning and putting on a uniform was a hassle, and with school moving online she would have more time to focus on her academics.
Tiara admires the sisterhood and curriculum of Padua, and is proud to be attending the school. Along with the welcoming atmosphere, Tiara recognizes the many opportunities at Padua. She is currently taking Multimedia Journalism to help improve her writing skills. Along with Journalism, she is involved in the Business and Entrepreneurship class. She plans on entering the business field when she is older. Tiara goes through life with a smile on her face and bright plans for her future. 
Tiara N. '23, Staff
Nov 10, 2020

Sophomores Learn to Drive While in a Pandemic

(Story)

Oct 20, 2020

Twins At Padua Adjust To New Normal

(Story)