Does Padua Have a Parking Problem?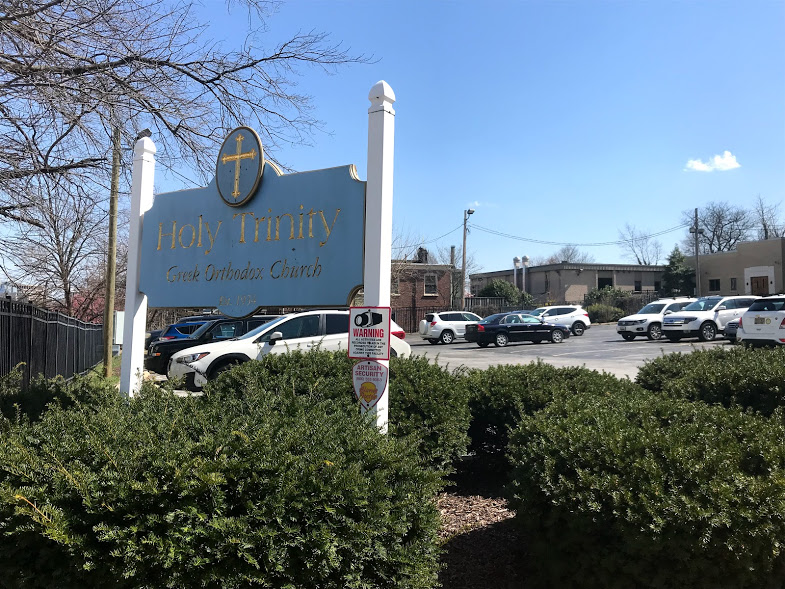 Laura Cluff, a junior, parks on the streets near school every day. She never expected to come out of school one afternoon and find an empty spot where she had parked that morning.
"On Halloween, I had parked my car on the right side of 9th St. towards the middle," she said. "It was so scary when I realized that it had been stolen because there was not much that anyone could do about it."
Padua does not currently have its own parking lot available to students, leaving those who drive with two options: park on the streets surrounding the school or pay for a place in the Greek lot or St. Francis lot.
"The St. Francis lot costs $125 a year," Mrs. Manelski explained. "The Greek lot is done two ways. Everybody pays the same price, it's $350. If you park at St. Francis as a junior the whole year, you get a spot at the Greek lot as a senior."
Students can also enter a raffle at the end of their junior year for a place at the Greek lot.
"I started driving to school last November and I just did regular street parking," said senior Ashley Lupichuk. "This year I opted to enter the raffle for a spot in the Greek lot because towards the end of last year the streets got super crowded and parking was difficult to find."
When sophomores begin driving in the spring, the competition for street parking increases and students often must come to school earlier to find a place.
"I definitely think Padua has a problem with parking because the space around the school is limited, and getting a spot in the Greek lot is rare and very expensive," said Lupichuk.
Senior Ally Steubing, however, feels that parking in the Greek lot is worth the money.
"I'm always guaranteed a spot, can come much later, and don't have to worry about moving my car at the end of the day right away," she said. "Most of my friends are in either of the Greek lots."
The biggest problem with parking on the street, Mrs. Manelski explained, is street cleaning.
"In the winter it's not too bad," she said. "But in the fall and the spring, the city mandates street cleaning on opposite sides of the street on different days, usually done between ten in the morning and one in the afternoon. We lose probably 70 spots on those days, it's huge. If we could get 20 more kids to park at St. Francis, we'd be good."
"[Parking is] something that we should work to fix in the future," said Steubing. "There's definitely not enough parking between teachers and students. While I know it's so difficult with practically no city space for a parking lot, we really do just need a new parking lot."
Administration and the Board of Trustees are currently working to find "solutions for additional parking," said Mrs. Mann. Until then, students such as senior Cassidy McClintock have other ideas. McClintock parks in the Greek lot, but feels that students who cannot secure a place there or at the St. Francis lot often struggle.
"The ideal situation would be for Padua to have a parking lot of its own for the students, but obviously that would consume a lot of time and money," she said. "For now, there could be a rewards system in place for those who carpool, which cuts down on the number of cars on the street and would encourage more and more people to carpool. Something as simple as gift cards or additional dress down days would be a great incentive."
Cluff was able to recover her car after it was stolen, and considers herself lucky that she was able to get it back.
"I ended up getting my car back about two weeks later when my mom and I went to drive around the city to look for it," she said. "They had stolen everything from inside it and took the battery as well. I had heard of people's cars getting broken into before but I just never thought that it would happen to me.
Since the incident, she has been more careful about what she keeps in the car and where she parks it.
"I think students should be more informed about the rules of parking on the street and the risks you take by doing so," she said. "Because our school is in the city, we don't really have many parking options but I wish there was a place where all students could park safely."
About the Contributor
Stella W. '19, Editor-in-Chief
Stella White is a senior at Padua Academy. Born in Delaware, with a wonderful British accent, Stella has spent a lot of her life growing up in England....