International Art Event, "Art Basel," Miami Beach 2018
Art Basel in Miami beach was held from Dec. 5th to Dec. 8th. This four day long event brings together art from all around the world with exhibitions, events, and art world talks running all day long. Art Basel is held annually in Basel, Switzerland; Miami Beach, Florida; the Wynwood Art District in Miami, Florida; and Hong Kong, China.
The art exhibits are held all over the city of South Beach. Besides the main convention center located on Washington Avenue, there is art scattered throughout the city. Hotels held exclusive parties, had artwork displayed, and events and entertainment for the Basel week. At the Faena Hotel, Bulgari artist artist Raúl de Nieves' presented a rotating carousel art sculpture of beaded creatures. Celebrities such as Candice Swanepoel, Winnie Harlow and Barbara Sturm attended the Bulgari party at the Faena, Tuesday night. Meanwhile, performances by Lil Wayne and other big artists happened throughout the week.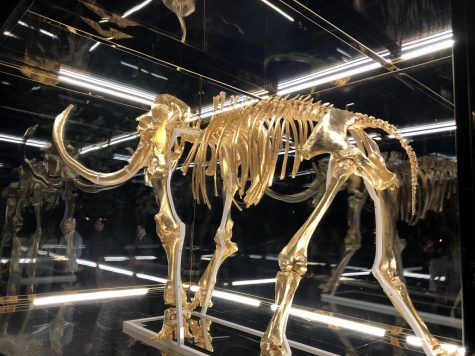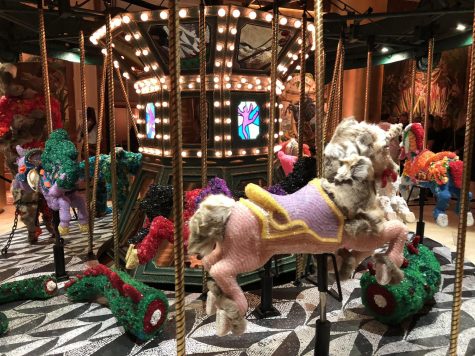 Participants in this years Art Basel show include mor charpentier, Jan Kaps, Galerie Max Mayer, Casas Riegner, White Space Beijing, Madragoa, Bergamin & Gomide. The artist whose work is displayed are located internationally and also include designer brands like Louis Vuitton and Fendi. "This year, over 200 of the world's leading international Modern and contemporary art galleries display artworks by over 4,000 artists, including paintings, sculptures, installations, photography, film, video, and digital art. Visitors can find works ranging from edition pieces by young artists to museum-caliber masterpieces" (artbasel.com).
The large selection of galleries allows you to see each separate artists creativity, sharing the story and the vision of the people behind the work they have put on display. "My mother had breast cancer twice and a double mastectomy, and I wanted to do a reflection of the relationship woman have between their breast and their view of themselves. I use gold to symbolize how we have value in relation to someone's beauty," said Sam Norval.
For more information, check out: https://www.artbasel.com/
About the Contributor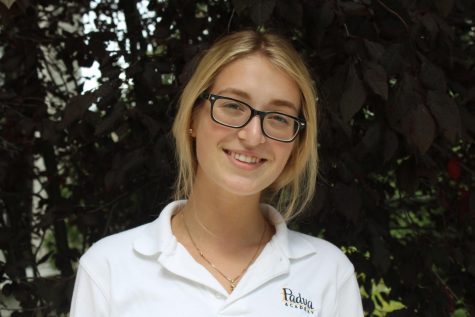 Ava R. '19, Editor
Ava Rudawsky is a senior at Padua Academy. She ran track sophomore year and participated in cheer for two years. Ava has traveled to many places including...