Lesser Known Bands of Coachella: Joywave
Based in Rochester, New York, Joywave is a Indie Rock band founded in 2010, consisting of lead vocalist Daniel Armbruster, bassist Sean Donnelly, drummer Paul Brenner, guitarist Joseph Morinelli, and keyboardist Benjamin Bailey. Joywave has been a featured band at Coachella before, performing in 2016. Joywave established themselves in the indie scene in the 2010s with two EPs and two mixtapes. The band finally released its debut full-length album in 2015, titled How Do You Feel Now?. Their first album's electro-charged synth-pop style topped the charts, peaking at third on Billboard's US Heatseekers Albums chart. Their most recent album, Content, is unlike anything the band has released thus far. Content explores darker, more existential themes that success has brought. Content peaked at eighth on Billboard's US Heatseekers Album chart. CrypticRock gives Content 4 out of 5 stars.
Joywave is definitely a band to look out for at Coachella, as they perform live with intense energy and passion. Alternative Rock and Indie Pop music is a genre everyone can appreciate. In the current scene, Joywave is one of the lesser known bands, but are worth a listen.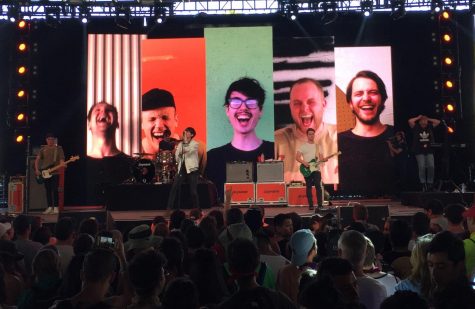 Joywave performing at Coachella 2016
Visit their Spotify page here.
About the Contributor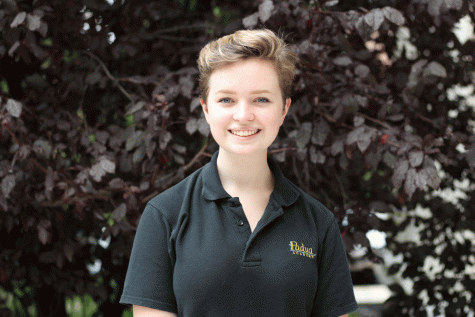 Maddie Z. '18, Graphics Editor
What grade are you in?

I'm a senior at Padua.

What is your favorite food?

My favorite food is my homemade enchiladas.

Favorite music?

...