Coraline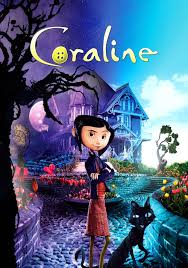 Have you ever seen a scary kids movie? Well that's exactly what Coraline is. Directed by Henry Selick, Coraline is a stop-motion animated movie based on the book written by Neil Gaiman. The movie itself took 4 years to create, and was first released on February 5th, 2009.
Dakota Fanning voices Coraline, and Teri Hatcher voices the other mother. The film was nominated for best animated feature film and has grossed about $125 million dollars.
The film starts off with a young girl named Coraline and her parents moving to a new house. This house is unlike any other house- there is a little door that leads to a parallel universe, a version of Coraline's life where everything seems to be perfect.
Coraline is a very curious and brave girl whom we see mature all throughout the movie. The audience watches her learn to be careful of what she wishes for.
Coraline meets the neighbor, Wybie, and he finds a doll that looks exactly like her. What she doesn't know is that is how the other mother spies on her. Coraline goes through the little door and sees that it is everything she could ever wish for.
In the real world she didn't have a great relationship with her parents, but in this world her other parents give her everything and anything. Everything that seemed to be missing in the real world is here. But she learns that things aren't as perfect as they seem.
Coraline is a really interesting movie that will keep you on the edge of your seats. It is something never seen before- the button eyes, the other mother, and every small detail of the movie that makes this movie stand out from the rest.
I definitely recommend this movie to anyone. It may be a little scary for younger audiences, but it isn't really a scary movie.
I liked this movie because the concept is so interesting. The movie's plot has been so carefully thought out, and is something different unlike most movies with the same plot.
I also love Coraline's character, she is relatable and by the end of the movie you definitely feel like you know her in real life. This is your sign to watch Coraline!
About the Contributor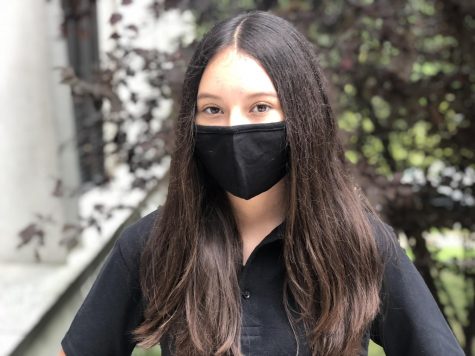 Anna D. '24, Staff
Anna Diaz is a current freshman at Padua Academy.  A Catholic school student all her life, she chose Padua because she loves the "vibe". Anna believes...